Beginning Quilting Series Part 3
The first time walking into a Quilt Fabric Shop can be overwhelming. So much colour and variety to choose from. Where do you even start?! I have put together some quilt fabric shopping tips to help get you started.
At this point, you should have gotten your basic quilting supplies, picked out your quilting pattern and now it's time to head to the quilt shop!
But wait! What are all these strange names, Fat Quarter, Jelly Roll, Layer Cake, and so many other names? What do any of these have to do with quilting?
Fabric Shopping Tips
The first fabric shopping tip is to find a great local quilting shop if you have one in your area. Prices in a quilt shop may be more expensive than an online or a big box store, however, the bonus here is the help you can get. That help is worth its weight in gold and can more than makeup for the bit of extra cost!
Fabric Displays
The second fabric shopping tip is how quilt shops tend to display fabric.
Quilt shops display their fabric in several different ways. One such way may be by fabric designer. This means that all the fabric in one "line" is displayed together.
The fabric is all designed to work together and this can really take the guesswork out of choosing fabric, especially if you are a beginner.
Personally, I tend to find the fabrics in one designer's line too similar, however, I know lots of quilters who only buy fabric this way.
Some quilt stores display the fabric by colour. This is my preferred method. It makes purchasing fabric for a purple and yellow quilt much easier. A shopper simply has to go to the section of yellow fabrics and choose the ones they want. Once done with the yellow section, head on over to the section with the purple fabrics and choose favourites from there. Easy Peacy!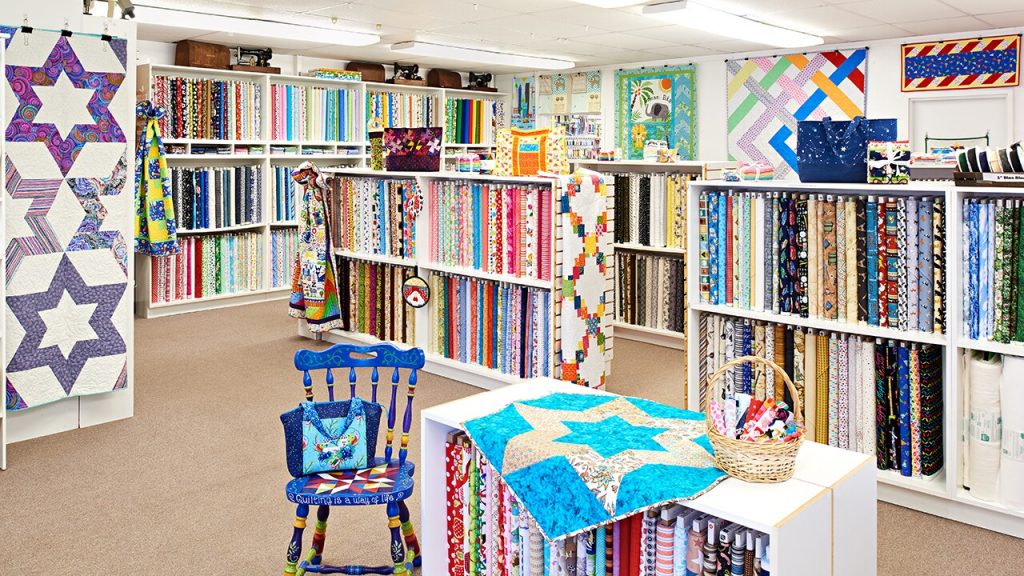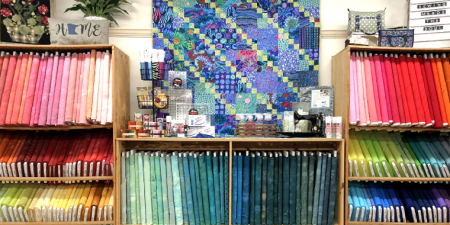 Bolts of Fabric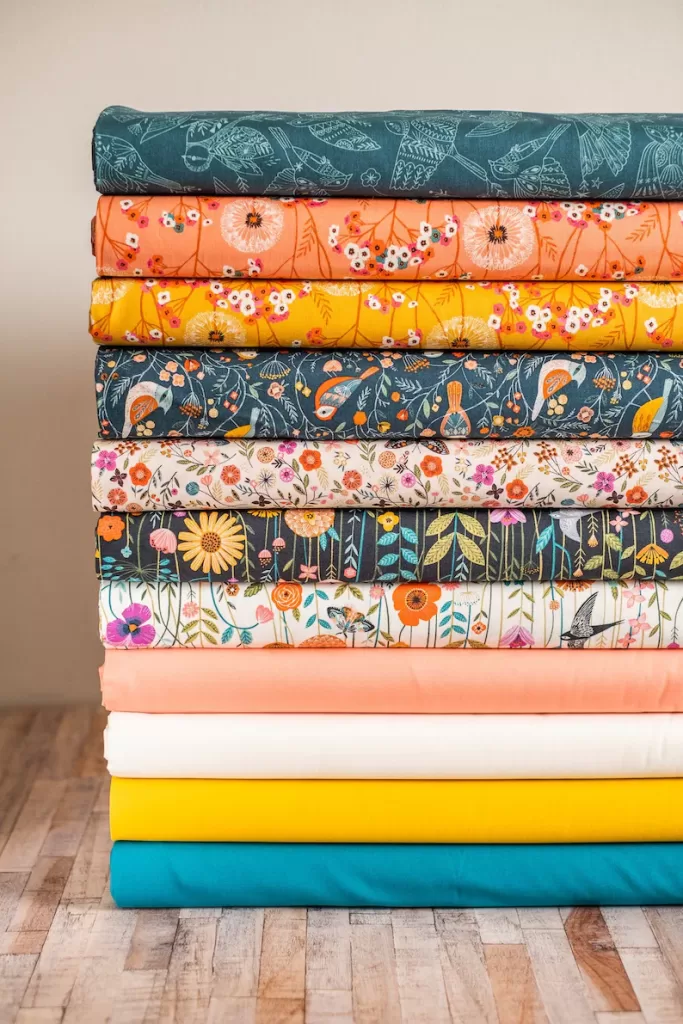 Fabric is wound on bolts and when purchasing you will take the bolt of fabric over to the cutting table and a store employee will cut off the amount you need. The pattern you have chosen should tell you what your fabric yardage should be.
For Example
Background Fabric 2 Yards
Red Star ¼ Yard
Blue Star ½ Yard
I always tend to purchase more fabric than what the pattern calls for. For example, if the pattern says to buy 2 yards, I will purchase 2 ½ yards.
I do this for three reasons
The pattern could have a mistake in it
I could make a mistake cutting the fabric (guilty of that)
I like to have some fabric left over for stash building
If you are purchasing fabric online you may only have the option of buying in either ½ yard or yard increments whereas at a local quilt shop they will generally cut fabric as small as ¼ yard if that's all you need.
Pre-Cuts
A few years back fabric manufacturers came up with a fun way to buy fabric. Cute bundles are already cut and packaged, usually all from the same designer so you could just grab your favourites and start creating. These come in strips, squares or triangles and contain a sample of each fabric from the entire collection.
Pre-cuts come in several varieties and some companies will have different names for the same things. Some examples of the most popular pre-cuts are:
Layer Cake which consists of approx 40 10-inch squares (can vary)
Charm Pack which consists of approx 40 5-inch squares (can vary)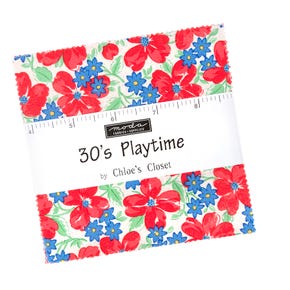 Mini Charm Pack which consists of approx 40 2.5-inch squares (can vary)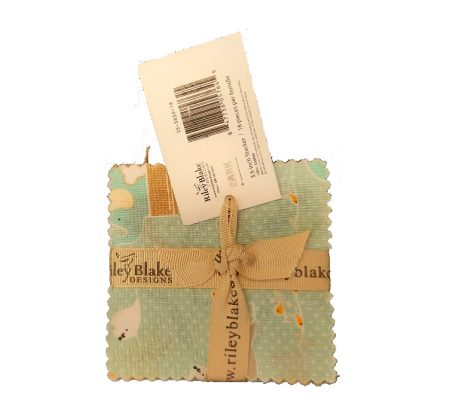 Jelly Roll which consists of approx 40 2.5-inch strips cut width of fabric (WOF) (can vary in the number of strips)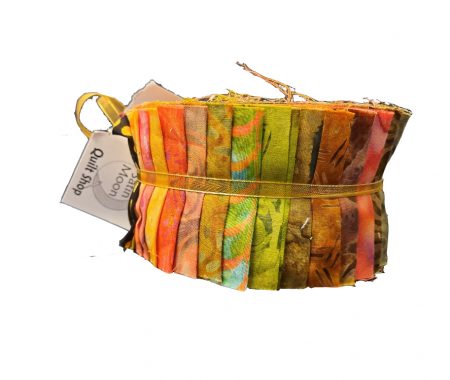 More Fabric Terms
Two other terms you will hear a lot in the quilting world when purchasing fabric are fat quarter and fat eighth. I mean what the heck would a fat quarter be?
Fat Quarters were invented when a quilter needed a smaller amount of fabric but wider than a ¼ yard would give.
For example, a ¼ yard of fabric is 9" x 42" which is quite narrow. Often time a quilter will need to cut squares larger than that 9" but you don't actually want to purchase a full ½ yard.
Well, if it's me then there's no problem as I always buy more fabric than I need but not everyone wants to do that therefore a fat quarter was born.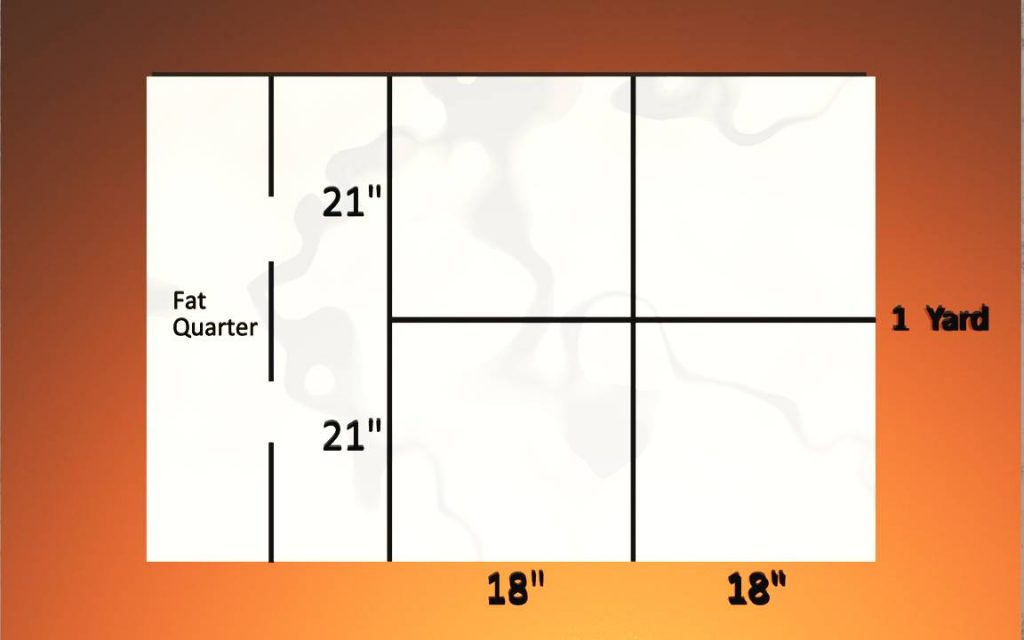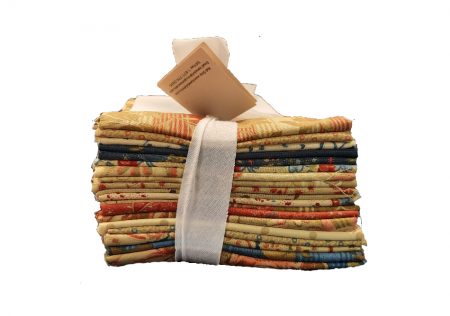 Fat Eighth
A fat eighth isn't quite as common anymore, but it falls under the same principle as above only it's a 1/8 of a yard. These pieces are great for small applique work where you only need a small piece of lots of different fabrics.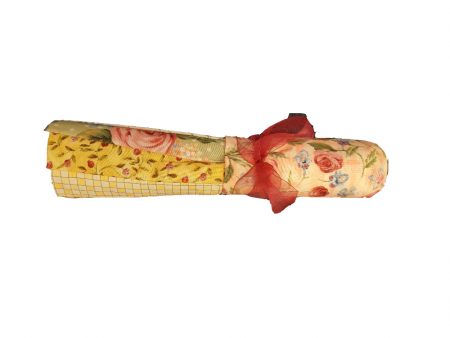 Now, you should have the basic knowledge to feel comfortable walking into a quilt shop and finding your way around.
Next up in the series, I will be showing how I will be picking fabrics to make the Yellow Brick Road Quilt I mentioned in Part 2 of this series.
See you then!