Long-Arm Quilting Services
Let me help you turn those unquilted tops into quilty HUGS!
Long-Arm Quilting Services 
I offer the following hand-guided long-arm quilting services.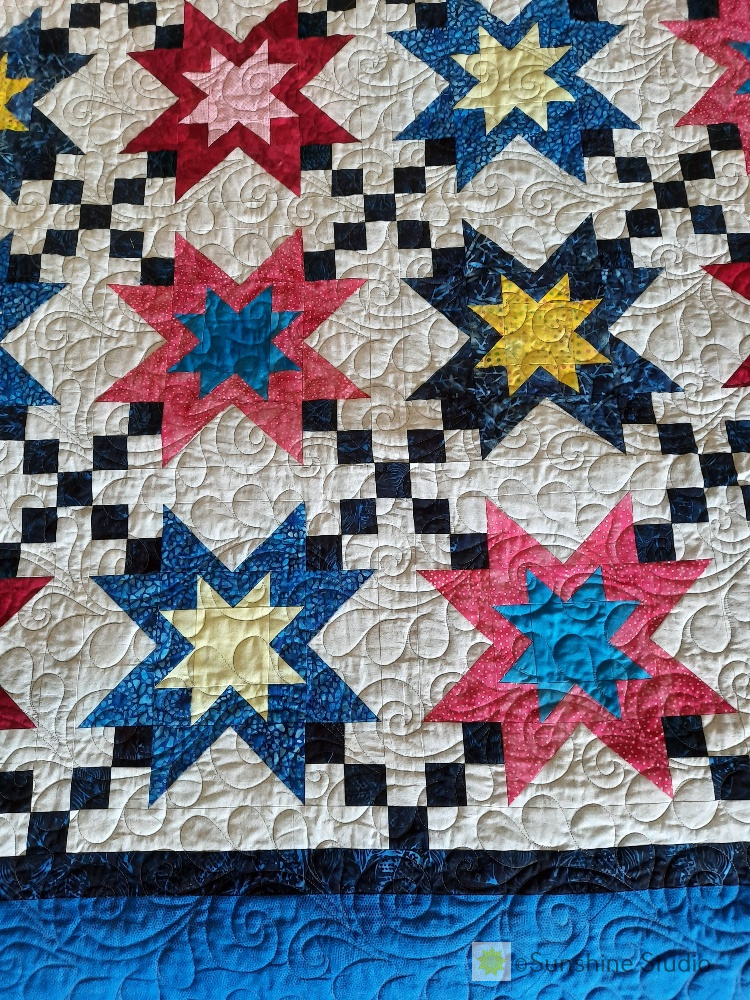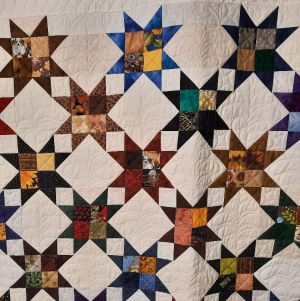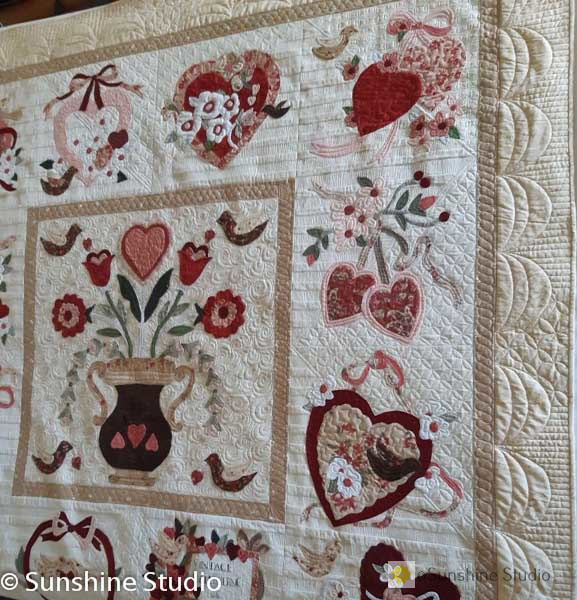 Edge to Edge Quilting
Create a cohesive look for your unfinished quilt top with an edge-to-edge design.
An edge-to-edge design is one design quilted over the entire quilt top using one thread colour. This can be done freehand or using a pantograph.
A pantograph is a printed design that is quilted from the back of the machine using a laser light. I have several designs to choose from.
Cost
Depending on the complexity of the design the prices run from .023 to .03 per square inch.
An allover very simple meander would be the least cost at .023
Simple pantographs would be .025
More complex pantographs would be .030
Min Charge is $65.00.
Moderate Custom Quilting
Simple Custom quilting would include separate quilting designs done in the sashing, blocks and border.
The quilting wouldn't be dense and it there would only be up to 3 colour or thread changes.
Cost
.04 cents per square inch
Custom or Heirloom Quilting
This is the creme de la creme quilting. Some people love the really dense quilting you see on some show quilts while others don't really like it all that much. It really depends on what the purpose of the quilt is for and how much you want to spend on the quilting.
This type of quilting has very dense quilting, may have lots of ruler work and thread changes depending on the design.
Cost
This type of quilting would be under consultation and may be charged out at an hourly rate. 
Payment Methods
I take cash (doesn't everyone), cheque, e-transfer as well as debit and credit.
Ready to Turn that Unfinished Top into a Quilty Hug? 
I have a studio located in Saanich it is not a storefront so I am by appointment only.
Contact me to set up an appointment!
To learn more about preparing your quilt top to be quilted see more info here!