Beginner Quilting Series Part 1
Starting Your Journey
You have decided to make a quilt! Fantastic! But now what! There are so many decisions to be made and so much information out there that it can get overwhelming. Let's start at the very beginning. What are the most basic quilting supplies that you will need to get you started on your new quilting journey?
Believe me, there are a lot of choices out there and if you get hooked (like I did) you will collect (hoard?) many different supplies, but for now, we will simply concentrate on what you may need to get started.
Basic Quilting Supplies to Get you Started
Sewing Machine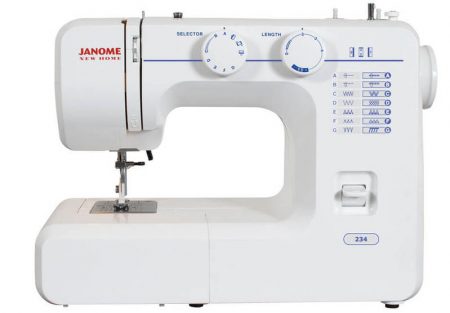 The sewing machine doesn't have to be fancy! It can be an older machine with just a straight stitch and nothing else. As long as it's in good working order and you can stitch a good ¼-inch seam you are good to go.
Iron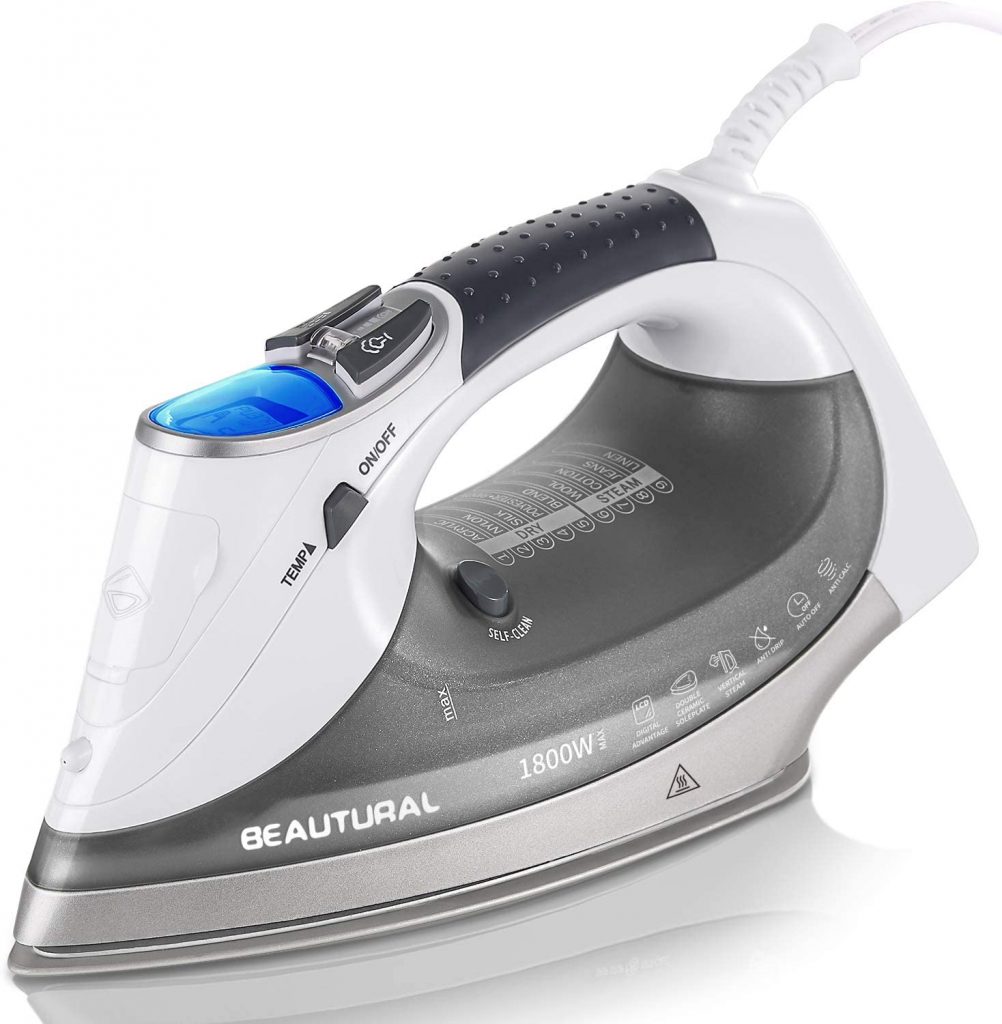 A good iron is invaluable, it doesn't have to be expensive, but it shouldn't spit water everywhere either. I had one that did that once, what a nightmare!
I have had everything from a really expensive iron that got dropped one too many times, to a really cheap iron and everything in between.
Currently, I use a no-name middle-of-the-road iron that I bought off Amazon because of the reviews and I LOVE it. Best Iron I have ever had, and I had never heard of the brand before.
Thread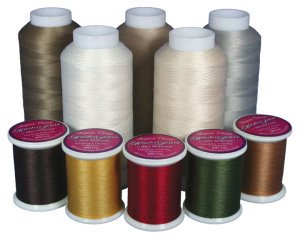 Don't cheap out on thread! Buy a good quality cotton thread for sewing and piecing to start. You will be glad you did. You want a thread that is strong but is thin enough to give you a good ¼ inch seam. For a simple pieced quilt with not a lot of seams this may not make a huge difference but believe me, if you get hooked and start to make a pieced star quilt or an even more advanced design you will want a thinner thread.
Use a 50-wt cotton thread for piecing. Not all 50 wt thread is created equally, two spools may both say they are 50 wt however, one may be thicker than another. I have found the two best brands for piecing are Superior Threads Masterpiece or Auriful Threads (with the orange cone). Both of these threads can be purchased at Cindy's Threadworks.
Stick with neutral colours such as the colours shown in the Auriful picture above as they can then be used with many different fabric colours which will save you money in the long run as you won't have to run out and buy every colour of thread. Ok well, at least not at first.
For more information on thread, you can read https://sunshinestudiovictoria.com/thread/ or watch my video on thread choices.
Pins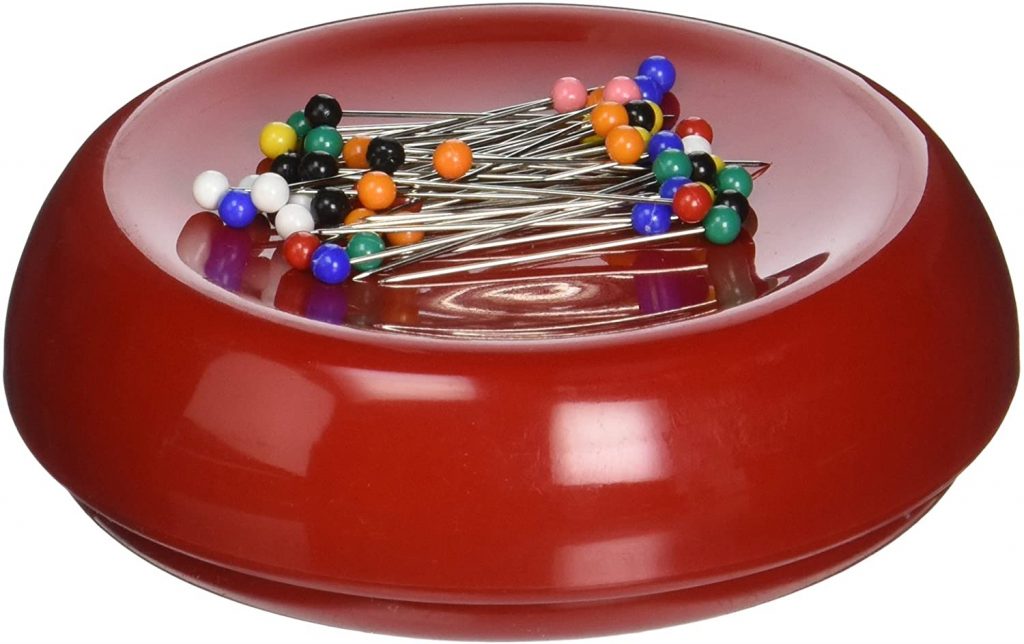 You will want good-quality straight pins with plastic or glass heads that aren't too thick. You will find a magnetic pincushion to be an invaluable tool as inevitably you will dump those pins on the floor at some point (ask me how I know).
Seam Ripper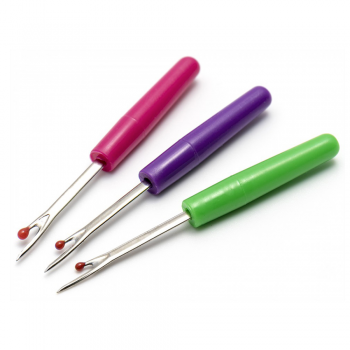 A seam ripper is an invaluable tool! You WILL need a seam ripper at some point. Get one that has a sharp narrow point. Some seam rippers tend to run thicker than others so try to find one that has a fine point as it will be far easier to take out those pesky mistakes.
Scissors
Find a good pair (or several) of smaller sharp scissors, or you can use snips. These will come in handy for snipping off threads while sewing
Fabric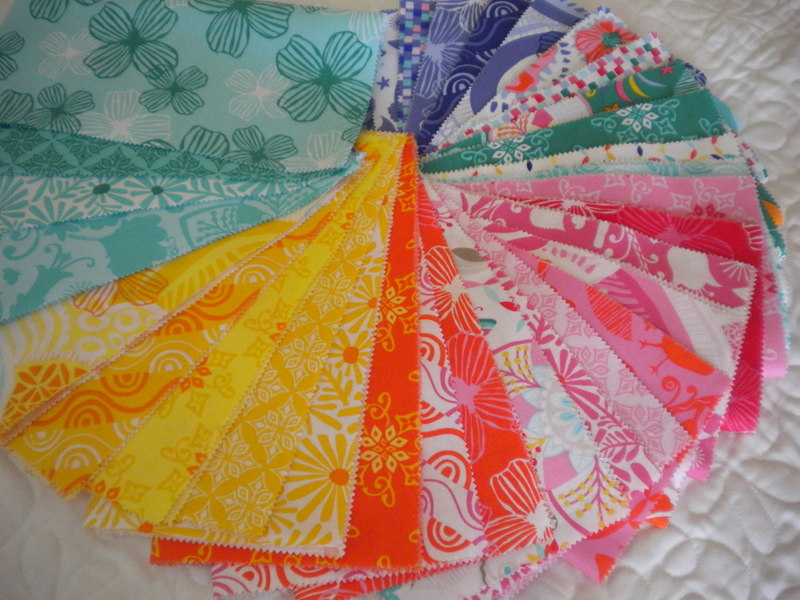 I will have more info coming up on fabric but suffice it to say you want good quality quilting cotton ESPECIALLY for your first project. Wait for a sale day at your favourite quilting store and purchase the best quality you can afford.
Cheaper fabric tends to have less thread count and less thread count means the fabric will stretch and if you are trying to piece anything other than a pattern with very simple squares you will find working with cheap fabric a complete nightmare! Not exactly the kind of experience you want to have for your first attempt.
Self Healing Mat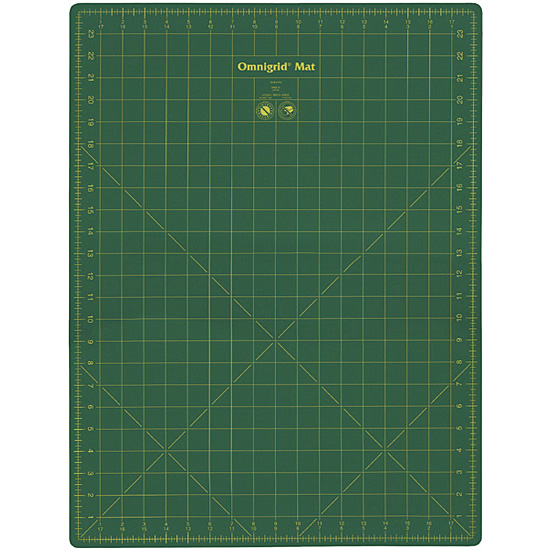 Most quilters cut fabric out using rotary cutters these days, to do that safely you will need a self-healing mat of some sort. These come in many different sizes but an 18×24 mat will work well to start.
It doesn't really matter what brand but make sure it is good quality.
Rotary Cutters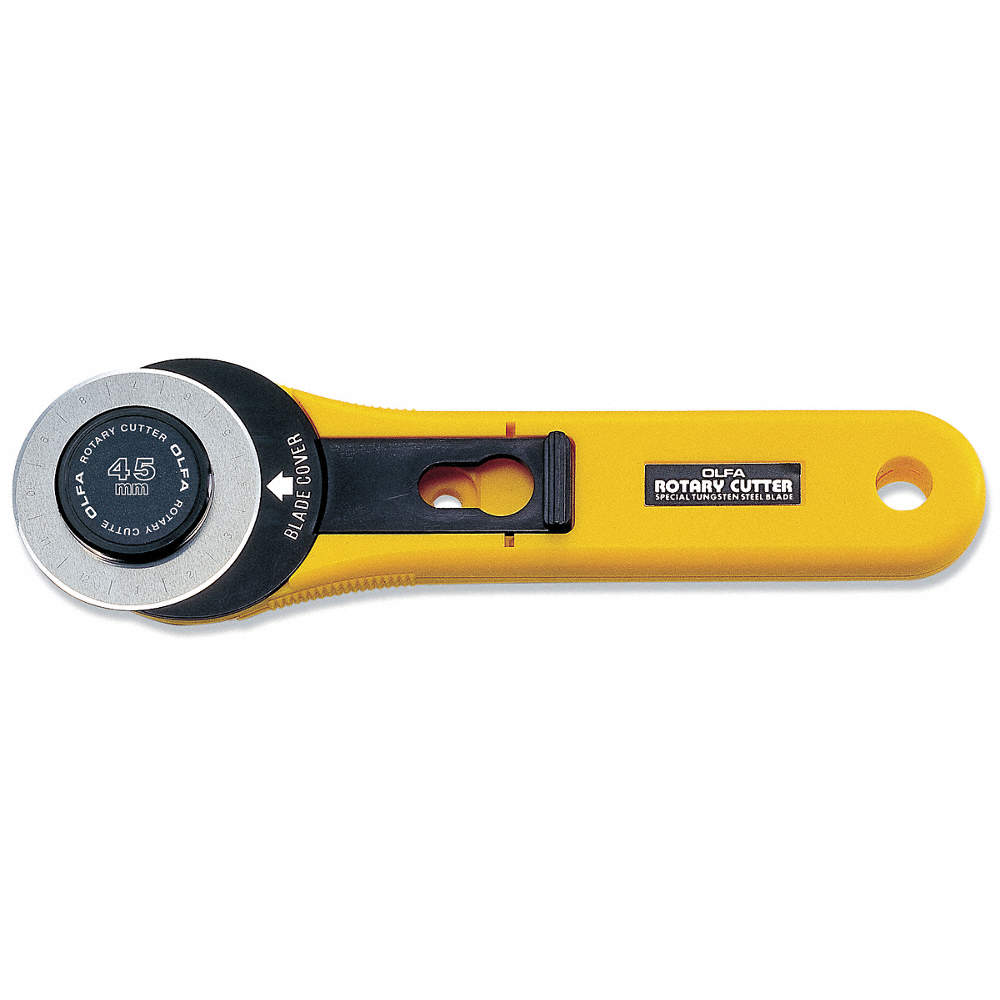 One of my favourite tools! It makes cutting fabric so easy! They come in several different sizes but a 45mm one that you feel comfortable holding would be a good place to start.
Quilting Rulers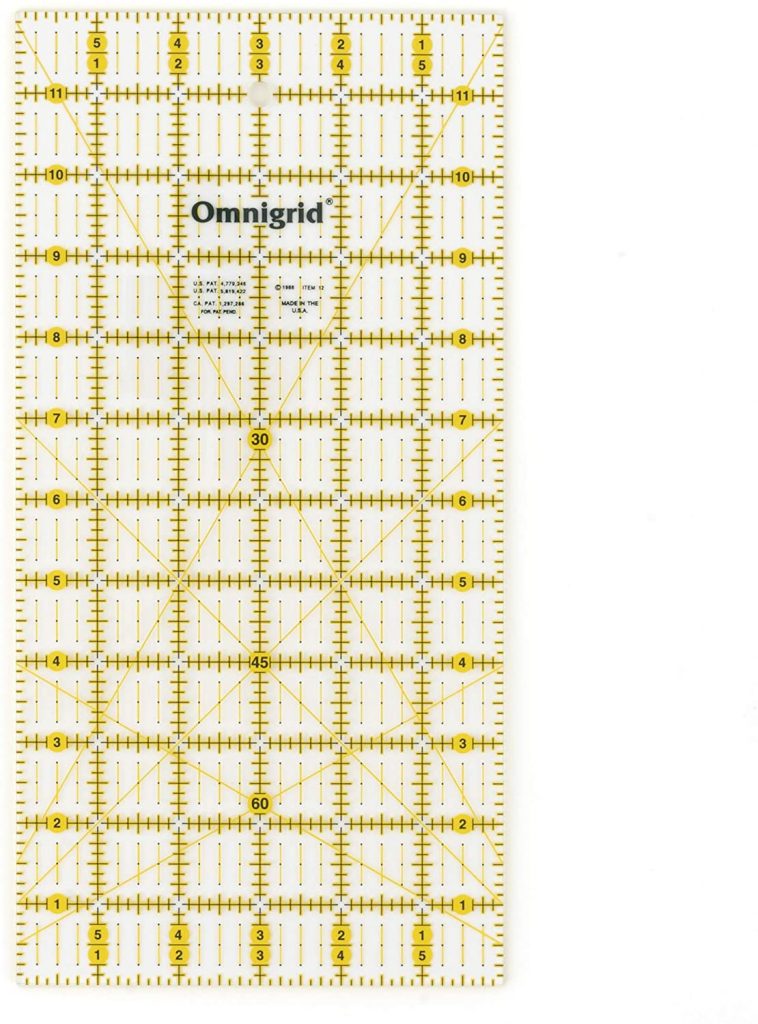 Quilting Rulers! An absolute must to have as a basic supply! They go hand in hand with the above Rotary Cutter.
There are many different brands available. Two of the most popular are Omnigred and Olfa.
Try both out and see which one you like better!
To start, the 6 x 12 and 6 x 24 are great multipurpose sizes.
Basic Quilting Supplies Recap
So you might be thinking wow, this could end up costing a lot really quickly, and yes, it could however if you are a sewist anyhow you may already have some of these items already. Purchase items on sale or check online.
Have fun and remember this is an investment in creating those quilty hugs we want to create for our loved ones or just for us!
Next, we will move onto how to choose a good beginner quilting pattern, see you then!