Do you have any quilting UFOs (Unfinished Projects)? Like many quilters I have several! Mostly unfinished quilt tops. I could do with having two long arm machines, one for client quilts and one for mine!
Don't laugh though, I know lots of award-winning long arm quilters that do just that! Some have taken over their living room, dining rooms as their studio to accommodate both machines.
That's not likely to happen in my home so, my unquilted tops end up languishing.
Oh, Those Unfinished Tops
Currently, I have 4 unfinished tops. At least two have been sitting around for over a year now.
I don't want to just quilt an edge to edge (all over) design on my quilts. One of the reasons I purchased a long arm in the first place was so that I could do custom quilting on my own quilts.
Some quilters enjoy the piecing more than the quilting. I happen to like the whole process! I love designing my own quilts, choosing the fabrics, piecing the quilt top and then the quilting is the icing on the cake.
The problem for me is that since I want to do the custom quilting these tops really do end up as my quilting UFOs.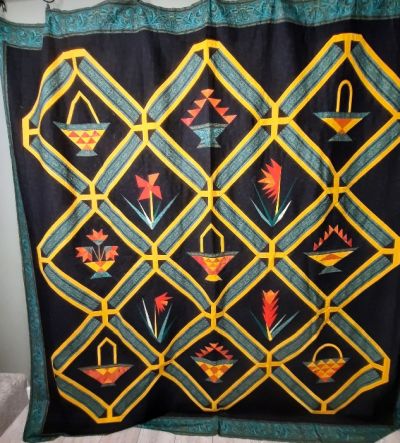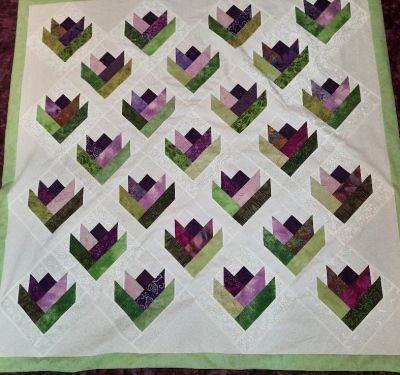 Here are pictures of two of my unfinished quilt tops. The fall baskets quilt is about 78 x 78 and will take a while to quilt so it keeps getting put on the back burner. Forever flowers quilt top is for a friend so it will be quilted with an allover design very shortly.
I used only fabrics from my stash on the Forever Flowers quilt top. I decided I didn't want to purchase a backing fabric either. With a bit of hunting through my stash, I found fabrics that would go well together and pieced the back.
For more information on pieced backs, check out this blog post.
Even with using all fabrics from my stash, I didn't even put a dent in my stash. Not even a tiny one!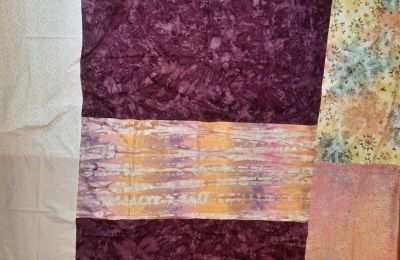 My WIP (Work in Progress)
I have one project that is a work in progress that has been taking months now. It is an older Judy Niemeyer pattern called Cactus Rose. I love the pattern; however, this pattern calls for applique and I'm NOT a fan of applique!
It took me 15 years to finish my hand applique project. I did finish it but have vowed never to do hand applique again. This time I am doing turned under machine applique but have decided I am not a fan of it either.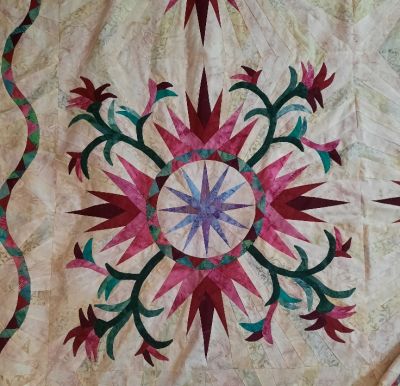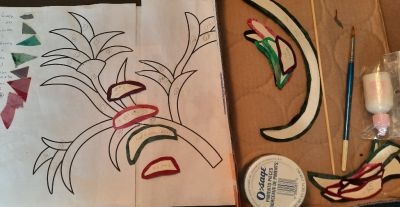 In hindsight, I should have just done fusible applique on this quilt, however too late now!
My One Finish
One finish I did accomplish though, is my Scrappy Stars quilt. I love it! This quilt is my own design.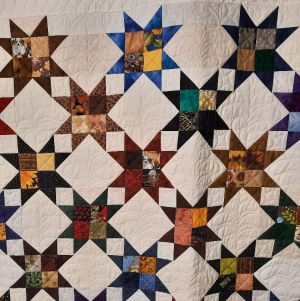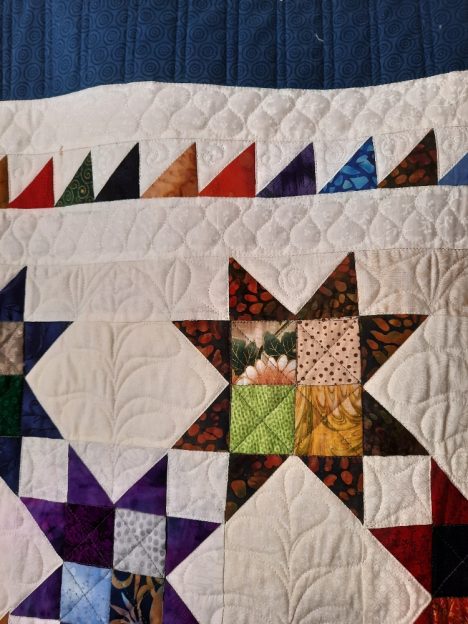 I love scrappy quilts, however, that said, I'm not a huge fan of the kitchen sink scrappy kind of quilt. My favourite scrappy quilt is more controlled. The star points in this quilt all use the same fabric. The background fabrics are all scrappy but tend to be more tone on tone neutrals.
The above Forever Flowers quilt top is also scrappy but even there I was more controlled in my use of fabrics. The background fabrics are all tone on tone whites.
I have been asked if I will be writing a pattern for the Scrappy Stars quilt so watch for that to happen!
Meanwhile, you can find other free patterns here!
So let me know in the comments below, do you enjoy doing applique?