So how is everyone doing being stuck at home? Crazy times huh!
Well, the good news in all of this is that some people are getting a lot of quilting done!
Unfortunately, not me, why you might ask? Well, I managed to come down with a really bad cold, so I have been trying to take care of myself and have watched more movies in the last 10 days than I have in the last 2 years.
Love the above picture, Cocoa decided he wanted Kevin's lap, BUT that is usually reserved for Mia. She wasn't at all happy that Cocoa took her place.
Quilting Update
I finished the last of my client quilts about 2 weeks ago and there the poor thing sits waiting to be picked up. What with my cold and all the self-isolation going on it has been safely tucked away in the studio.
I am hoping to come up with a safe way to transfer the quilt to the owner next weekend once I know I am healthy. More than likely we will do the handoff outside. I usually like to show the quilt laid out for the client to see the whole thing but in today's circumstances that may not be possible.
Oh well, we can only do what we can to make sure everyone stays safe.
Travelling
I have had to cancel two trips this year and that has been disappointing however, I'm sure things will get back to a new normal in the next few months and then I can plan new trips to take. It doesn't seem possible that I was in Japan a year ago today. My memories keep popping up on Facebook, but I don't have the heart to repost those pictures.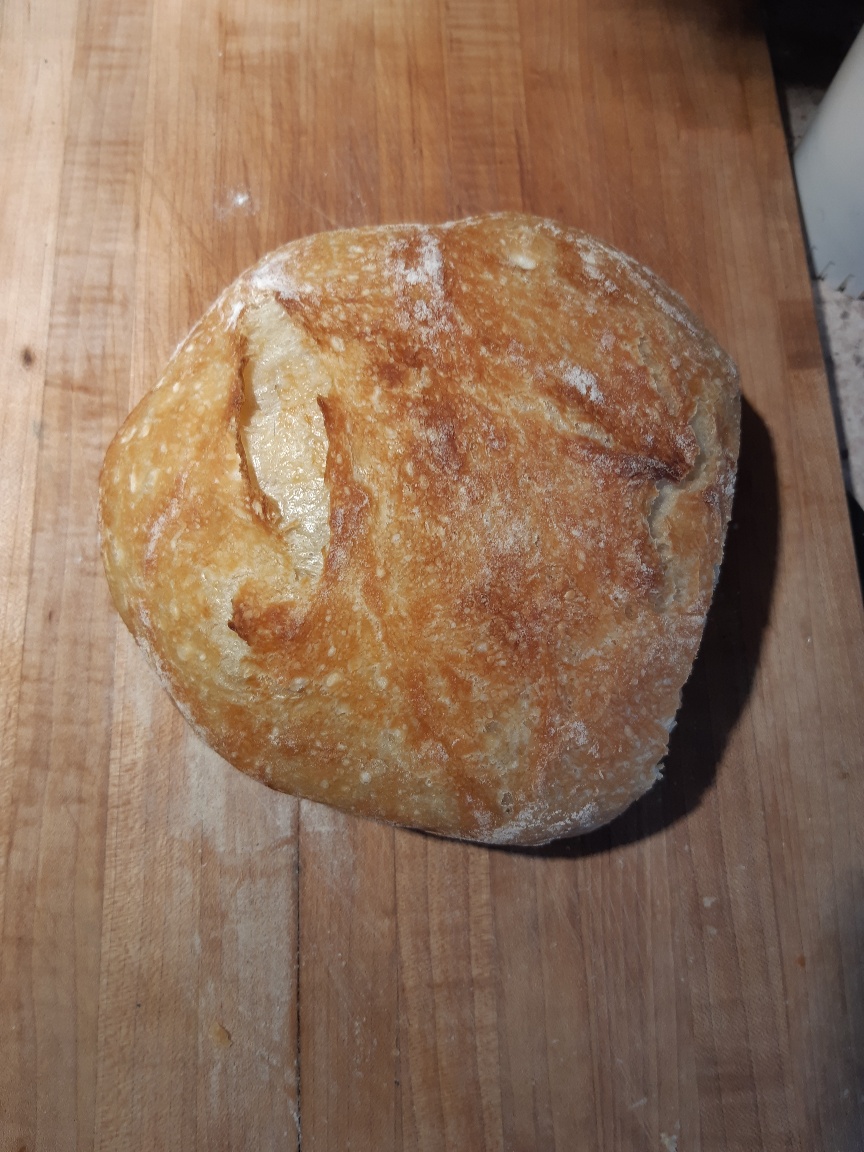 Groceries
So how is everyone doing with the grocery shopping? Were you one of the hoarders? We weren't and sometimes I wish we had of as now finding toilet paper, bread and flour can be challenging. We have one designated person to go out to do the shopping and that is Kevin mostly because I was too sick to go out.
Since bread is hard to come by, I made my very first ever loaf of bread the other day. I was thrilled that it turned out. Now if we can only find flour we are good. (sigh)