Well, things are finally getting put back together. In fact, by the end of next week (fingers crossed) I should have my house back in order.
The quilting room is all back and better than ever! It was a good opportunity to go through the many books, magazine, patterns and other things I have collected over the years and get rid of anything I know I will never use. What with that and the concentrated effort to use up what I had last year I was actually able to get rid of lots of extra baskets and bins that I now no longer need. This has made the room feel not so overly cluttered.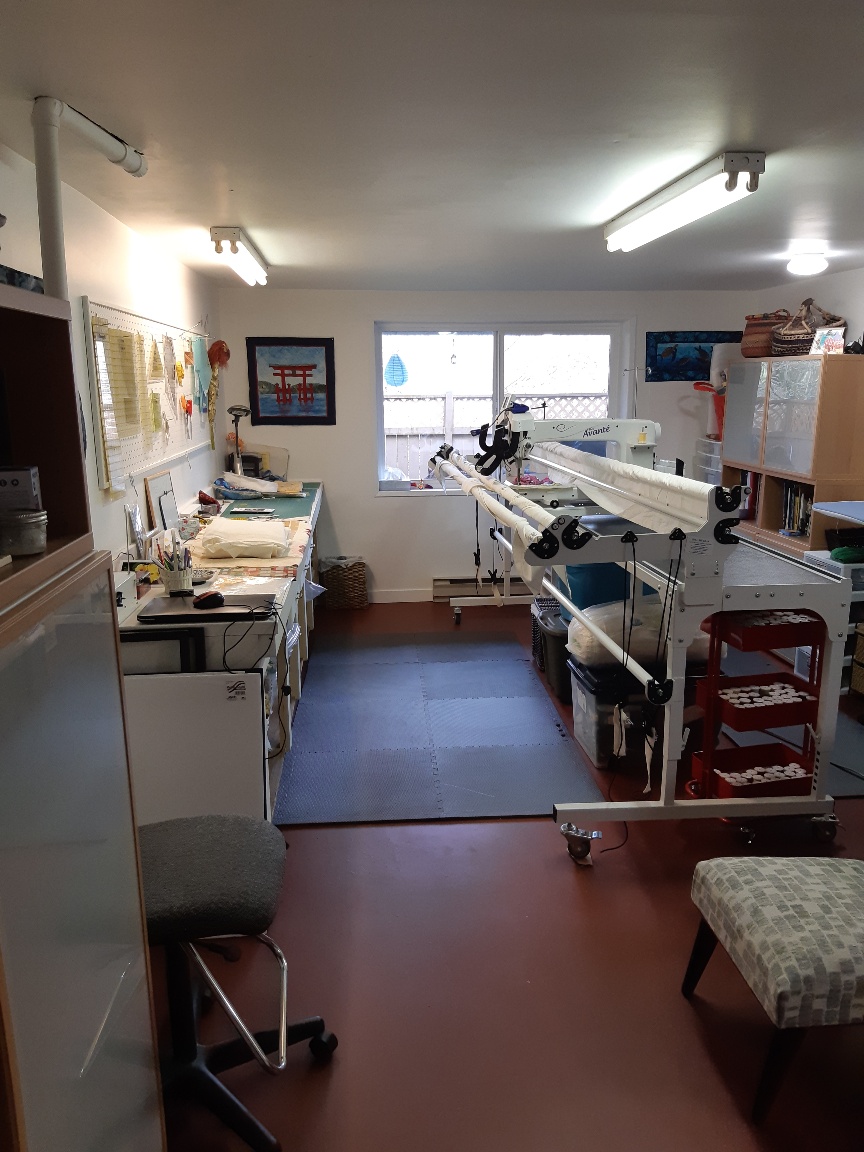 The upstairs
The upstairs is finally getting worked on as well. All of the upstairs flooring (except the bathrooms) got removed last week and new carpet placed in the bedrooms and on the stairs. The house looks so empty with no furniture.
Today they start laying the new flooring down in the upstairs of the house. This should be finished by tomorrow and then it's just baseboards, finishing details and furniture to be moved back in. I am so glad to be getting to the end of this.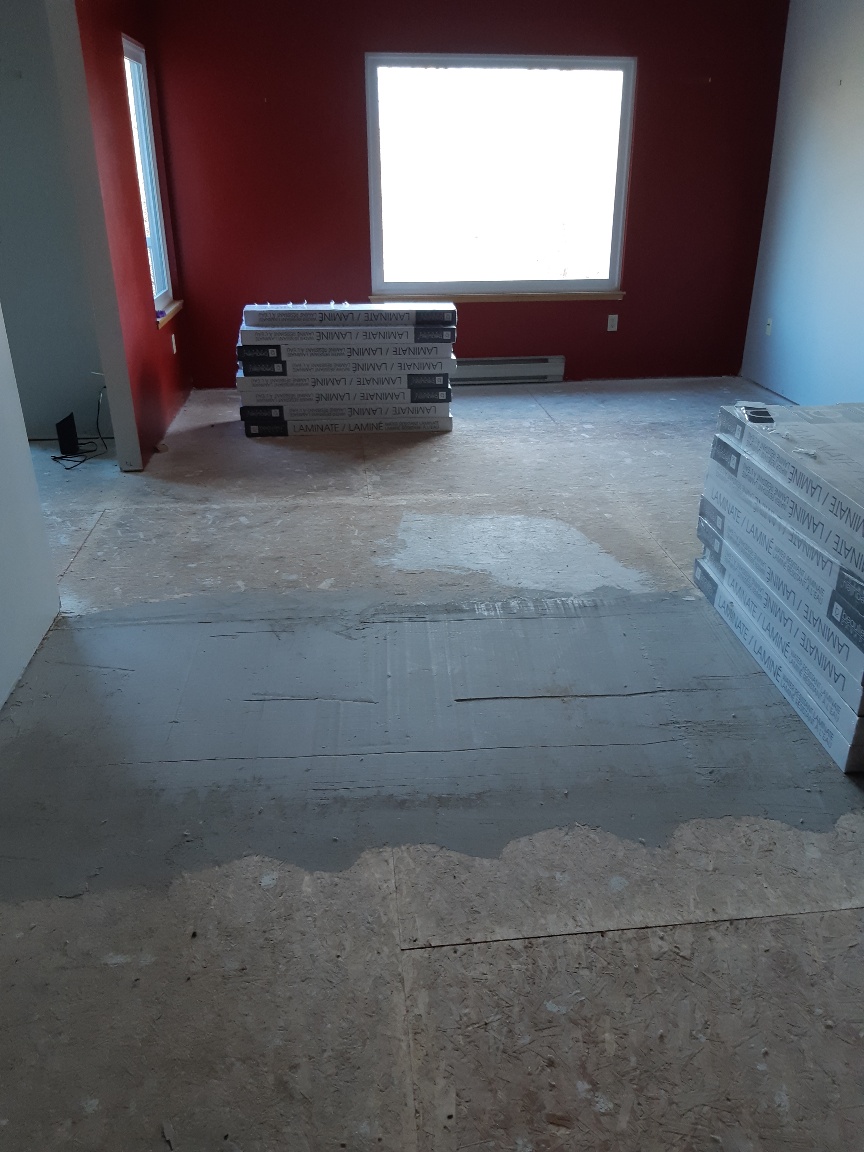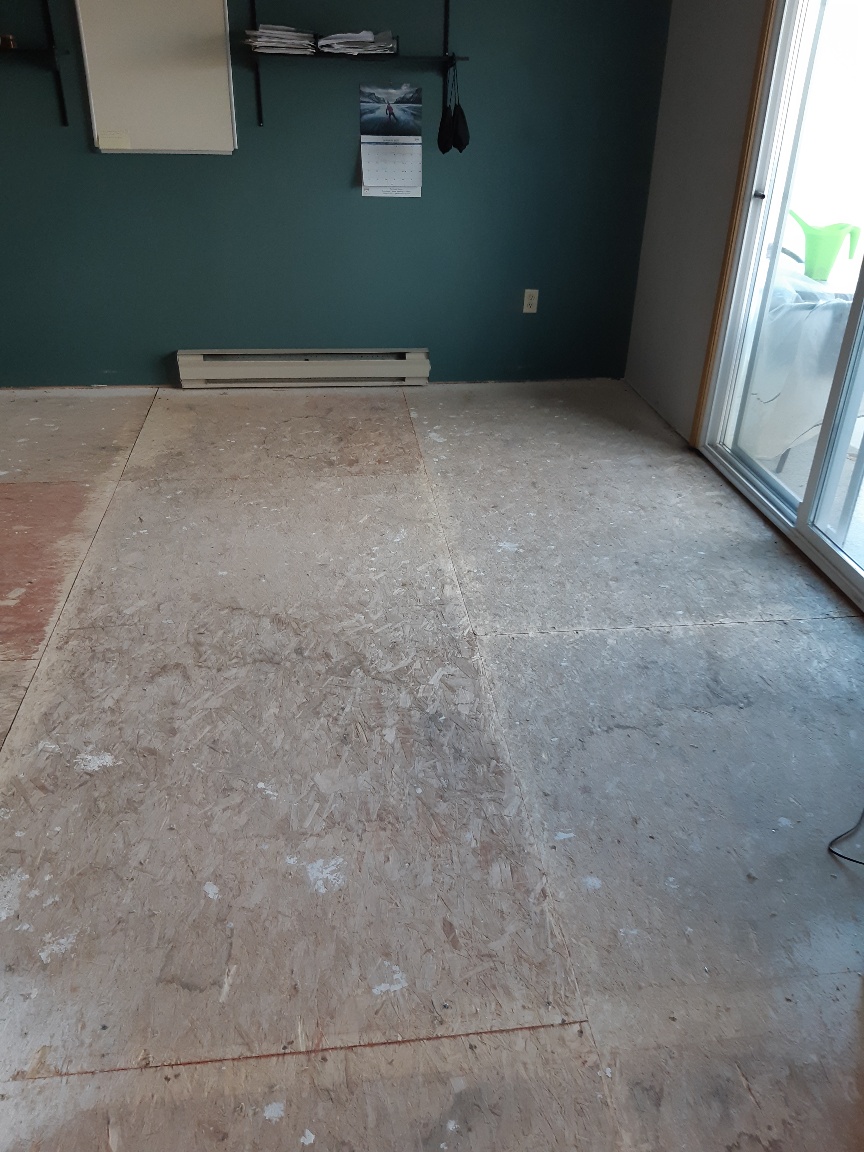 Bonnie Hunter Mystery
Did anyone do the Bonnie Hunter mystery quilt? I used to do the mystery quilt every year. The first time I did the mystery quilt I loved the quilt. The second-year I thought it was ok, but it wasn't my colours so gave it to the church for a raffle. The person who won the quilt loved it and it was her colours so that worked out great.
The third-year I did the mystery quilt I thought the quilt was, well not ugly exactly, but not great either. There wasn't enough negative space for me, so the quilt was super busy. I even toned the quilt down by keeping the neutrals very neutral, but it was still way to busy a quilt pattern for me.
After that experience, I don't do the mysteries anymore. If I am going to put that much time and effort into something, I want to like the finished project. I keep all of the steps and follow along, but I wait to find out if I like the quilt first before deciding whether I will make it or not. There have been a few in the last couple of years that I have really liked and have earmarked to do however I can say I am so glad I didn't do this year's quilt. I am not sure what it is about this one I don't like. I think it's the colours, I may play around with the design in Electric quilt and see if I can come up with something that would work better for me as I have tons of scraps that do need to be used up.
Bonnie is the scrappy quilt queen for sure, but sometimes I like just a little more calmness in my quilts where hers can be so super busy for me. Just a little too much going on and that's ok. That's why there is many different types of quilts and quilters.
My works in progress
Since I didn't have a quilting studio and a lot of my stuff was in storage for 3 months, that gave me lots of time to work on the endless applique project. My vintage Valentine which was a hand applique project I started over 15 years ago now. It was supposed to be a block of the month. Well it turned out to be more of a block of the year with a few years completely skipped.
The top is completed now. Can I hear a drum roll please?! Seriously, I am so happy this thing is finished and now let the actual quilting begin. Now that I have my long arm machine back up and running this will be the first project on the list to be put on the frame and completed.
Will I ever do another hand applique project? Well, never say never. I have a project I am working on now that has small bits of hand applique and that is doable, however I sincerely doubt I will ever tackle this size of project again. I may end up dead before it ever gets completed.
I have another project that I need to finish as well. It was one of my kits I had earmarked to finish for 2019 however the "flood" kind of interrupted that. I have had this kit sitting around since 2005. 
Why I have had these kits sitting around for so long without just getting in and making them beats me. I still have 3 more kits left to finish. One is a very simple project I picked up in Hawaii 5 years ago and the other two I have had for about 10 years however both of those are far more complex as one is another Judy Niemeyer quilt and the other a Pam Bono project.
The last project I am working on is a Jinny Beyer Block of the month from 2015. I had purchased the main Jinny Beyer border fabric many years ago and found most of the co-ordinating fabrics in my stash. I won't have enough of the border fabric to use as an actual border around the quilt as per the pattern but that is ok with me, so we'll see how this turns out.
So, what are you working on? Did you attempt the Bonnie Hunter mystery quilt this year? If yes, do you like it? Let me know in the comments below.