Wow the smoke from the BC Mainland fires is really making things look like fall around here although it is still really warm outside these days. It would be downright unbearable if we could actually see the sun. I had a text from a cousin that lives south of Seattle and he sent a picture of the skies above him and the smoke from all of the Mainland BC forest fires has even reached down in his area. I don't think I have ever seen a fire season as bad as this one in my lifetime. I am hearing of a lot of homes being lost and that is so sad.
I myself have been feeling better although I did overdo things yesterday and am paying the price today. It's fine though and I am finally back to quilting (OK maybe not today but I have been).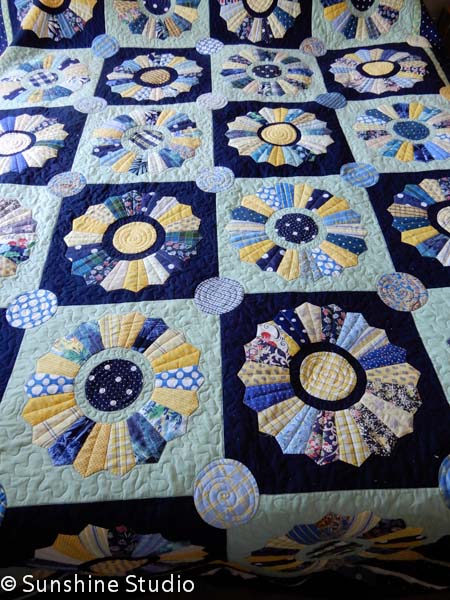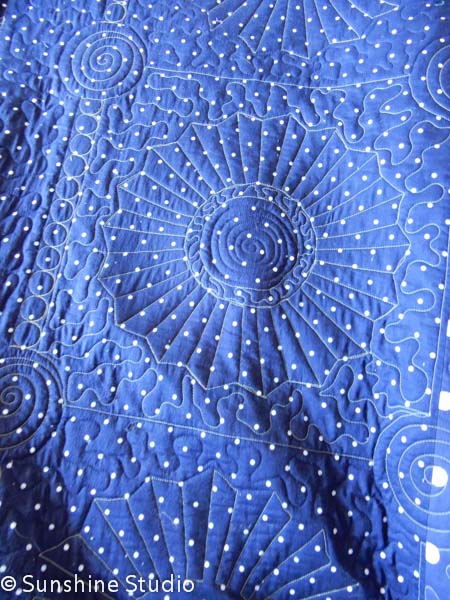 This was a fun quilt to do. It was a Dresden plate quilt design made up of all different types of fabrics. In keeping with the more traditional design of the quilt, the client decided on just simple stipple quilting in the background. I know some people don't like stipple quilting however, for this application and design I think it worked well.
I used three shades of Superior threads So Fine 50. A Royal Blue, Soft Mint Green and a yellow. I can't recall the numbers at this time though.
I just completed another quilt for the same client, she had made a quilt using old hankies and had hand quilted most of it however decided she didn't want to hand quilt the sashing and borders so asked me to again just machine stipple quilt it. I don't have a picture of this quilt but we used a soft yellow to tie the colours in the hankies together and it worked well.
I finally got a picture of Kevin wearing the hat I knitted for him. So here it is.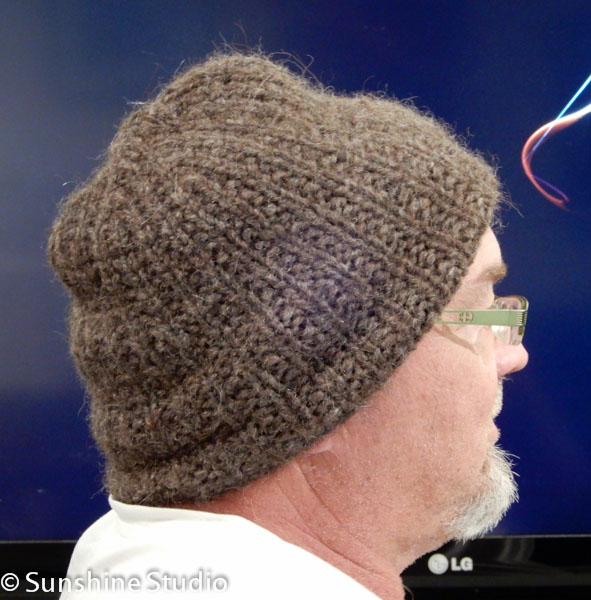 This was a simple hat to knit and it should keep him nice and warm this winter when he is working outside.
I hope everyone is enjoying their summer so far now to go and see about maybe having an ice cream cone.
Click here to receive the free Inspiration Journal pattern and sign up for the newsletter