It's official! Yup, we have entered a whole new year!
What will this new year bring I wonder? Do you look at the new year with dread or with possibilities?
I think in the past I always looked at the new year with well, maybe not dread, but maybe you know, same old same old, wishing and hoping things would change but not really believing it or doing anything to actually make the change.
Now, it's 2020 and I am sitting here with so many possibilities in my life. Many I couldn't even have dreamed of when my world literally fell apart. They say things happen for you not to you and whenever you look back on your life you can see that. You can't see it when it's happening to you.
One of the reasons I have been so silent on this blog this last season is that in October we had a flood. Not just any flood either. The townhouse complex where I live happens to be directly across from a fire hydrant. Now you might be saying, hey how lucky can you get however we weren't so lucky that day in October. 
You see, the fire hydrant was due to be replaced and so everything was arranged. Kevin and I heard the machinery come in the morning and didn't think too much about it. Then, Kevin had to go downstairs for something. "Hey Janice, we have water pouring in down here"! Wait what!!
 Kevin went to go outside and stopped dead in his tracks. Oh, my we have water coming in the front door too. He put his rubber boats on which go to his knees to slug through the lake that had developed by our front door and the water was so deep it flowed over his boots.
 Turns out the pipe in the ground burst and the company doing the work (whom I can't name at present) hadn't done their due diligence and had no idea how to turn the water off. It was Kevin who phoned 911 and got hold of the fire department who in turn got hold of the city to have the water shut off. Meanwhile 30 minutes of water rushing through our unit and under the street caused a LOT of damage.
 There ended up being damage to over 11 units with our unit and the one next door to us having the worst of it.
 My quilting studio had to be completely dismantled and we are only now getting things put back together. We still have to have all new flooring laid in the upstairs of our unit so this nightmare isn't over yet.
 Someone actually had the audacity to say to me, well aren't you lucky you get all new floors for free. Well, it's not actually free, there is the time, stress, Insurance companies, inconvenience as well as deductible costs among many other things. Not to mention the fact that I LIKED my floors and didn't actually need new ones. Ok maybe the ugly carpet on the stairs needed replacing but having a flood is a hell of a way to get that replaced.
Click on below images to see larger view. 
What about Quilting
How did all of this affect my goal to complete as many older quilt projects as I could for 2019? Well, it did put a damper on it for sure. However, I did manage to finish a few and here are the finished pics.
Click on below images to see a larger view. 
The other thing it forced me to do was finish my hand applique project I have been working on for over 15 years. I have actually finished the top except for the borders. As soon as I get my studio back together and access to my long arm I am going to have to get this one quilted.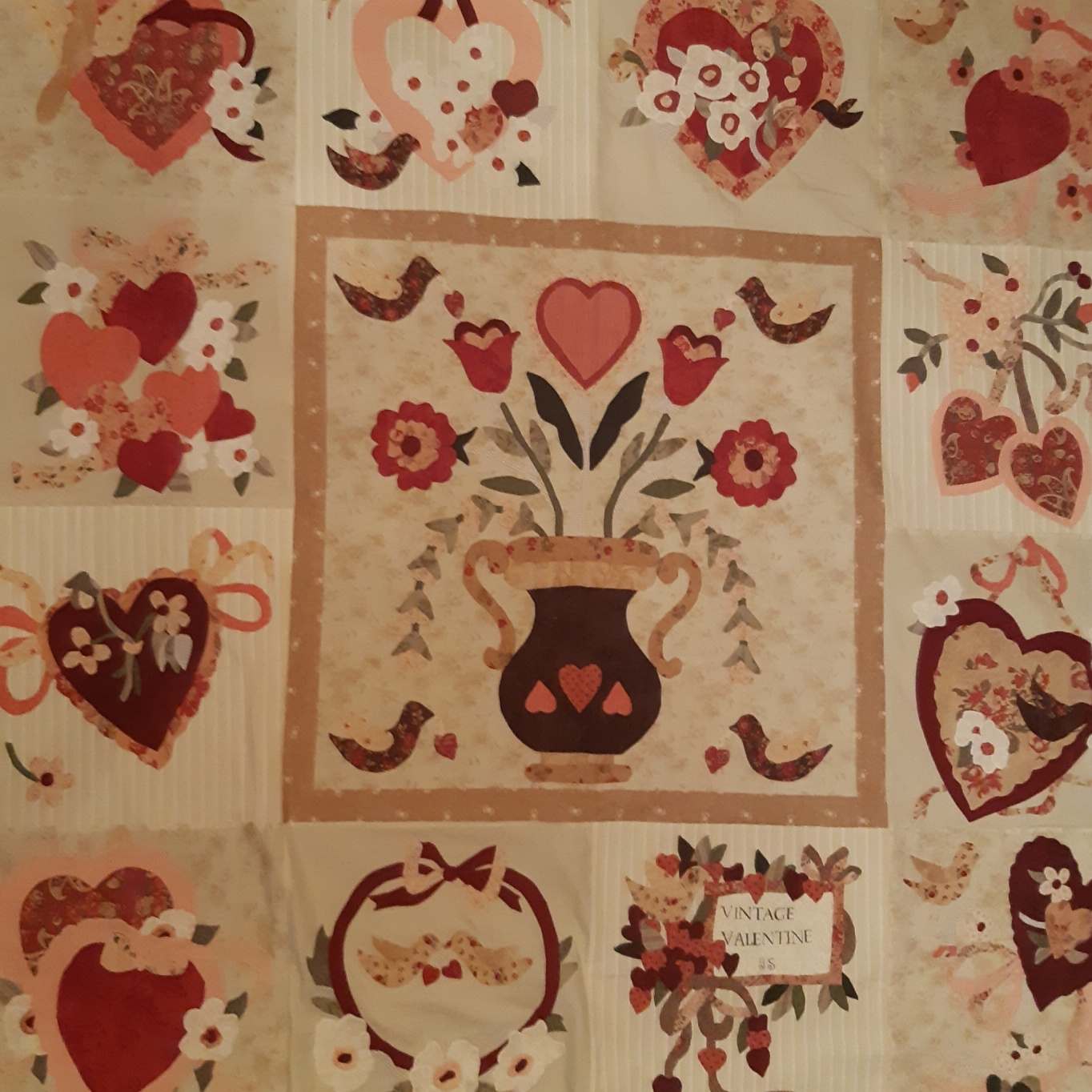 Well, that's the update from me, hope everyone had a wonderful holiday season and back ready to tackle more quilty projects for 2020.