How is everyone feeling? For a long time, I was doing well, however, I have noticed my anxiety levels are up these days and I am so thankful I have audiobooks and sewing/quilting to keep me company.
As I stated quilting is one of my stress releasers so I have been trying to get as much quilting in as possible these days.
I have finished quilting this year's church raffle quilt! It is a beauty if I do say so myself. This year we will be offering tickets all over the world so this should be interesting. It is twin sized and named Summer Stars. Here is a sneak peek with more info to come soon.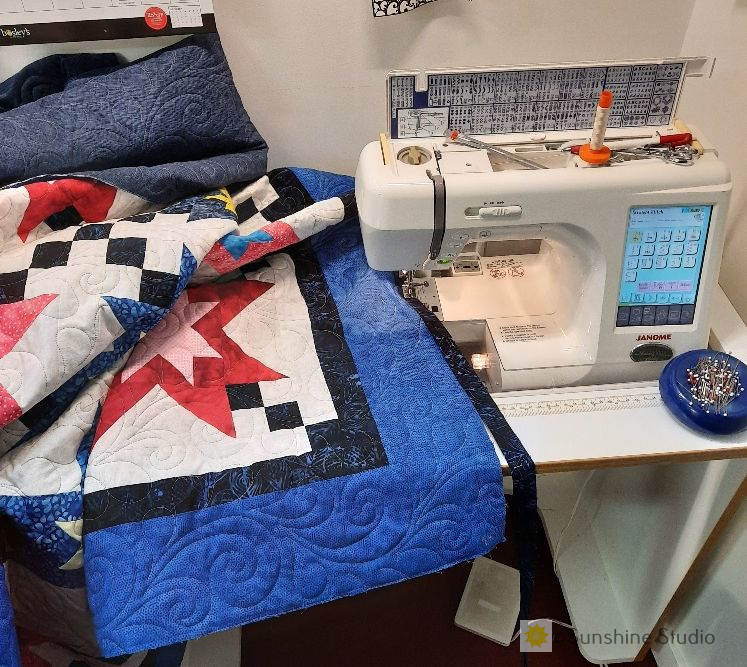 Another Quilt Kit Bites the Dust
I have finished another quilt kit! This was one I had purchased about 6 years ago on a trip to Maui with my Mom, Aunt and Uncle. It is a simple quilt using a variety of different bark cloth prints. The white cotton fabric used for the sashing has hibiscus flowers on it so is unique to the area.
While I was in the shop, I also purchased some barkcloth yardage thinking I would use it as a border. While making the quilt I decided that the quilt was big enough without the border, and the design could withstand not having a border so decided to use that fabric for the binding and the remainder on the back.
I had purchased a length of bark cloth some years back while visiting Tahiti that had swordfish on it and had always wondered what I was going to do with it, so remembering I had that piece pulled it out and was delighted to find out I could use the whole piece on the back with the remainder of the Hawaii purchased bark cloth making up the rest of the back. I had just enough!
Don't you love it when things work out like that?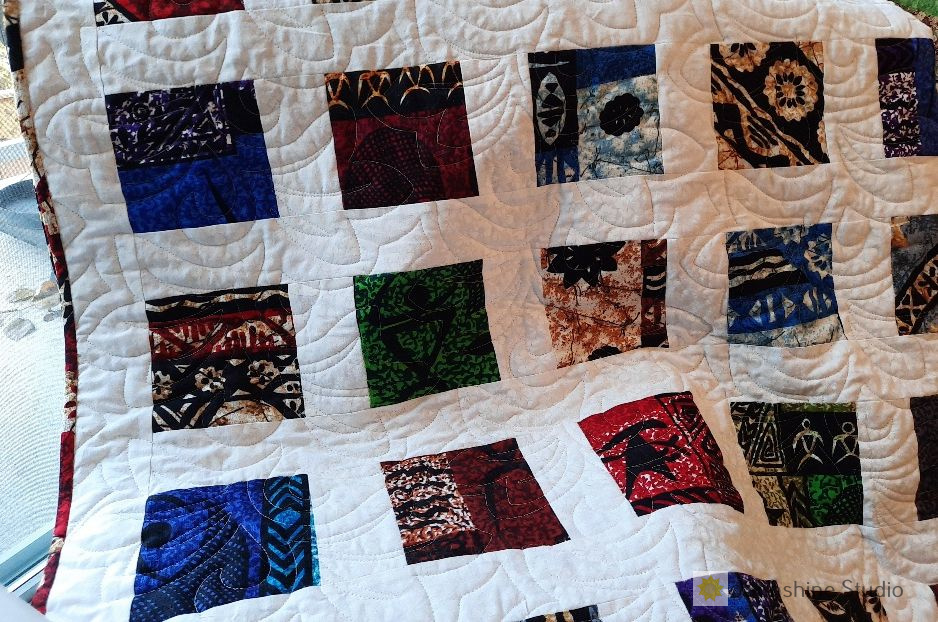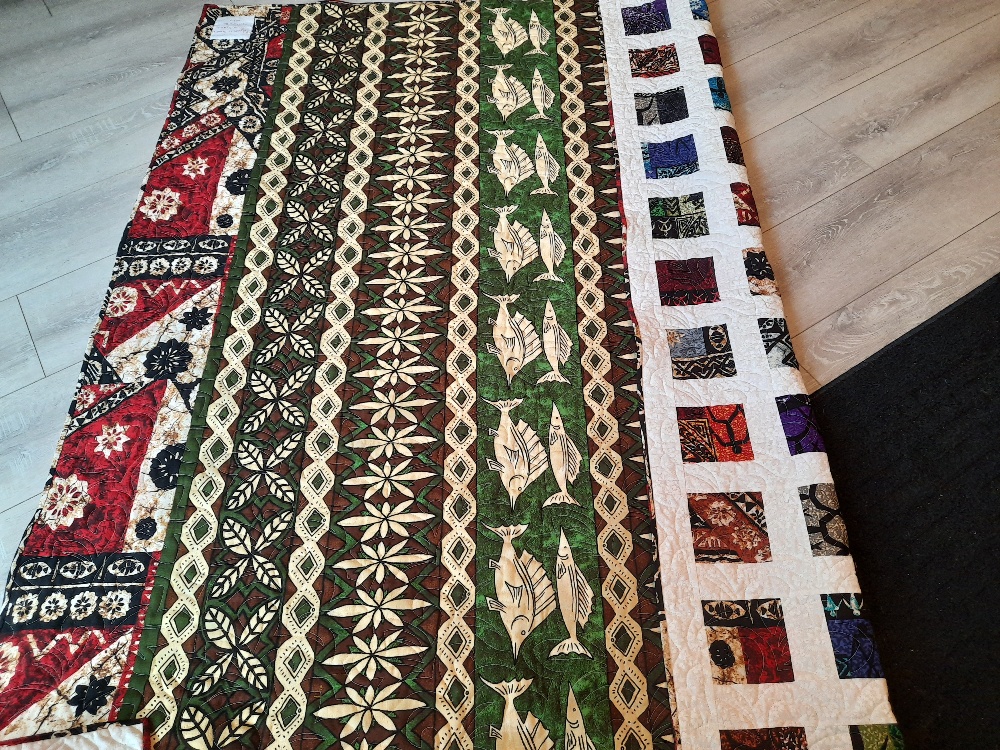 What's on the Design Wall?
The next project is on the design wall! It's another quilt kit I purchased many years ago now. It's Pam Bono's Remembrance Day Poppy Quilt. I pulled the kit out a year ago to work on it however, there it sat again until just now. I was a little worried that it would be really complicated, and the instructions wouldn't be good but so far it's been great. I had to read the pattern through a few times but once I wrapped my head around the cutting and piecing instructions, I realized that it really is like a fabric puzzle and done in a very logical manner.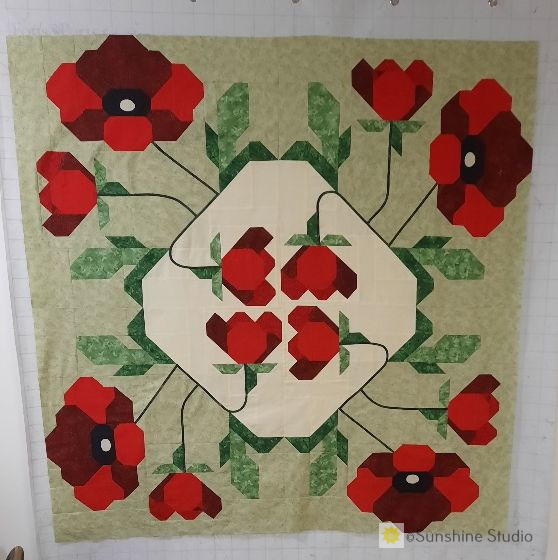 Quilt Top Finished Now What!
One of the questions I get asked a lot from new quilters is what are there options on finishing their quilt? Sometimes the instructions quilt as desired doesn't always cover it especially if you are uncertain as to what that actually means.
So your quilt top is now finished, all your hours of piecing the top have ended and now what?
Well, you have several different choices you can
Hand tie the quilt
Hand quilt the quilt
Machine quilt the quilt in the ditch using a domestic sewing machine
Free motion quilt the quilt using a domestic sewing machine
Free motion quilt the quilt using a longarm machine either hand-guided or computerized
Send your quilt out to be quilted by a professional Longarm Quilter
All of the above are great choices and you would end up with a wonderful, finished quilt.
Some of the above methods are better suited for certain quilts than others though, so let's go through them.
Hand Tying:
This is a great choice if the quilt is scrappy and meant as a straight utility quilt however if the quilt is a Lonestar pattern or anything remotely complicated hand-tying would not be the best option.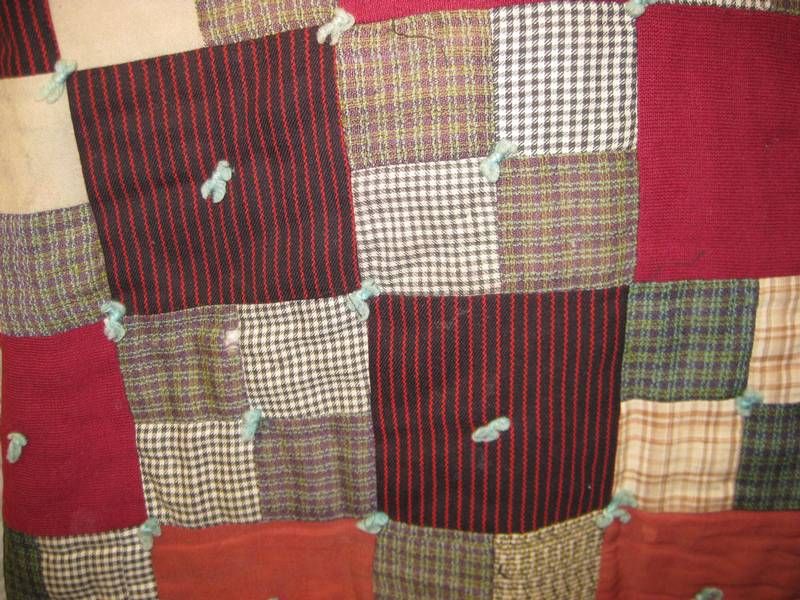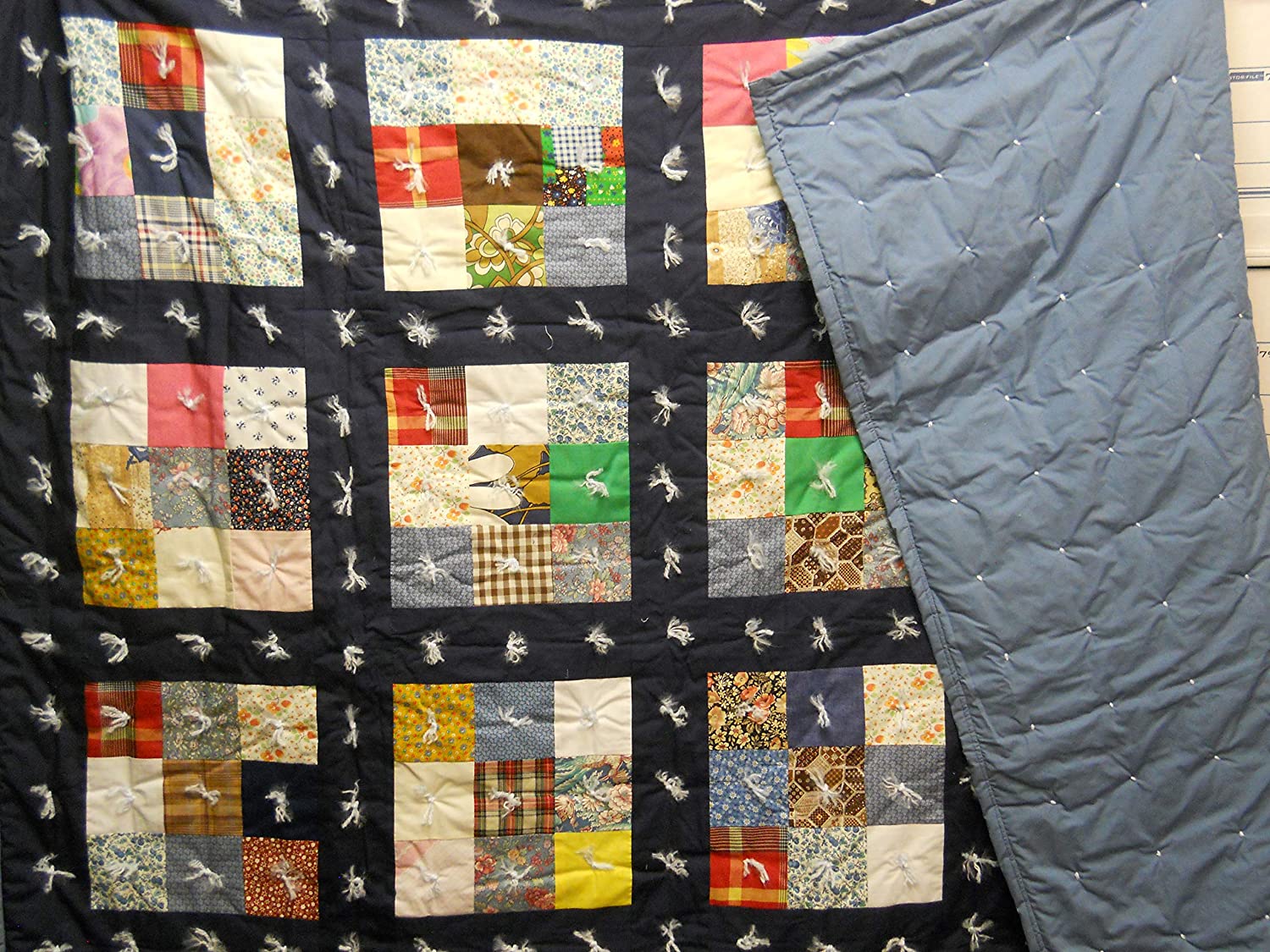 As you can see from the picture, the best quilt designs for hand tying are ones that are very scrappy and basic patchwork designs like four-patches or plain squares or some other type of one patch quilt. This type of quilt would be classified as a utility quilt, one to be used a loved a lot.
Hand quilting:
Hand quilting is a great option for someone who happens to love handwork. For me, I have only ever hand quilted one quilt in my life and that was my very first quilt. I did it once and will never do it again (hence why I have a longarm). That said I have friends who love hand quilting because it's portable and they find it a very relaxing pastime.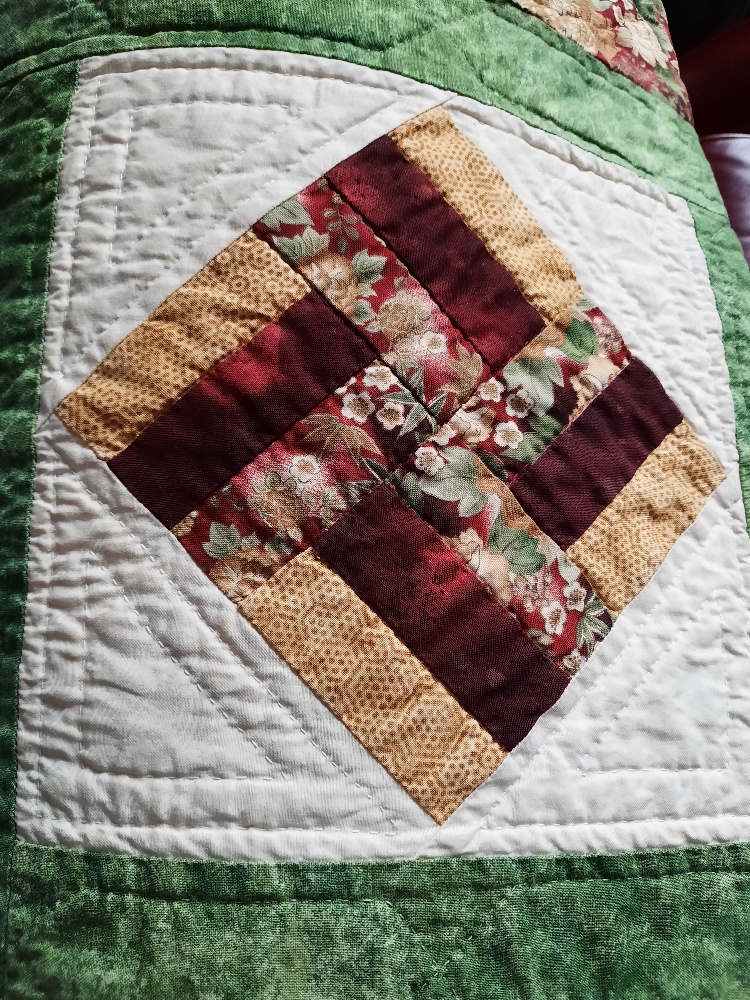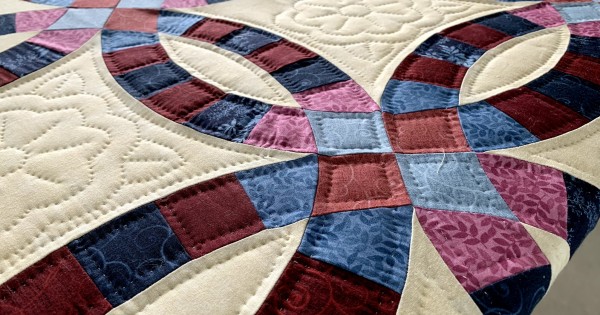 Machine Quilting in the Ditch:
If the quilt happens to be a smaller utility quilt, table runner or quilt that may not be washed too often then stitching in the ditch (basically top stitching bedside the seam) works well and is a fast and easy finish.
One thing to watch out for though, if the pieces are large and are only quilted in the ditch the batting may shift during washing and handling making a very lumpy quilt latter on.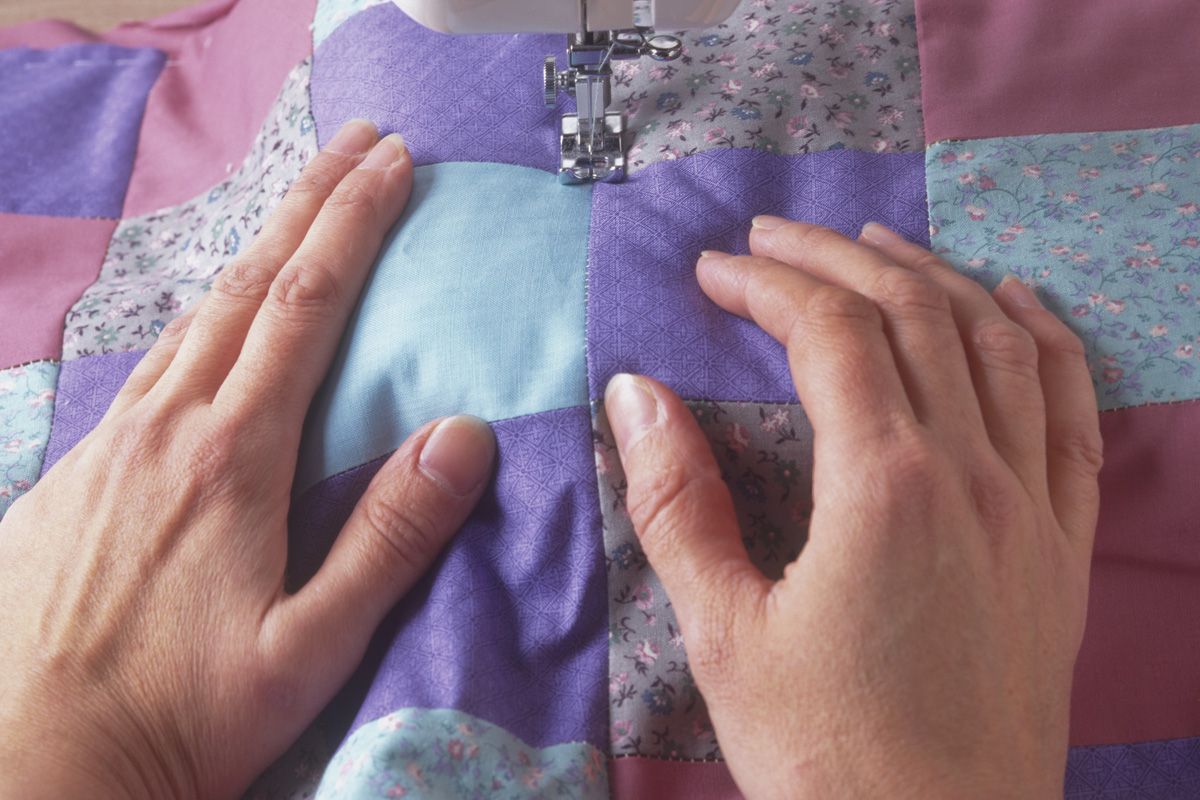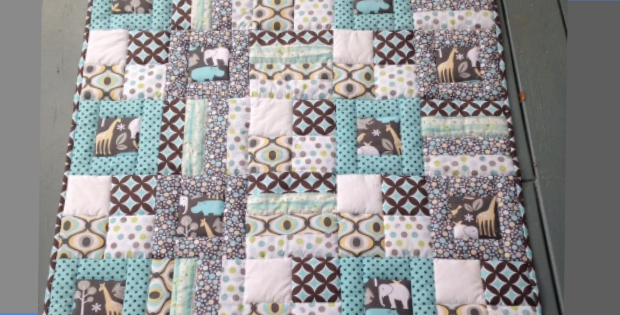 Free Motion Quilt on your Domestic Machine
These days there are so many how-to videos and books all on learning how to free motion quilt on your domestic machine. Quilting on your domestic machine can be fun and frustrating all at the same time. The wonderful thing is that you have control over the design and how you want the quilt to look as well as thread choices. It doesn't cost any extra money however it does take time to do. You can even quilt with rulers on your domestic machine which opens up a whole new set of quilting designs!
That said quilting a very large quilt on a domestic machine although doable can be really hard on the back, neck and shoulders. I know, I ended up with tennis elbow quilting a very large quilt and said never again. I used to then send larger quilts out to get quilted by a professional long arm quilter until I purchased my own machine.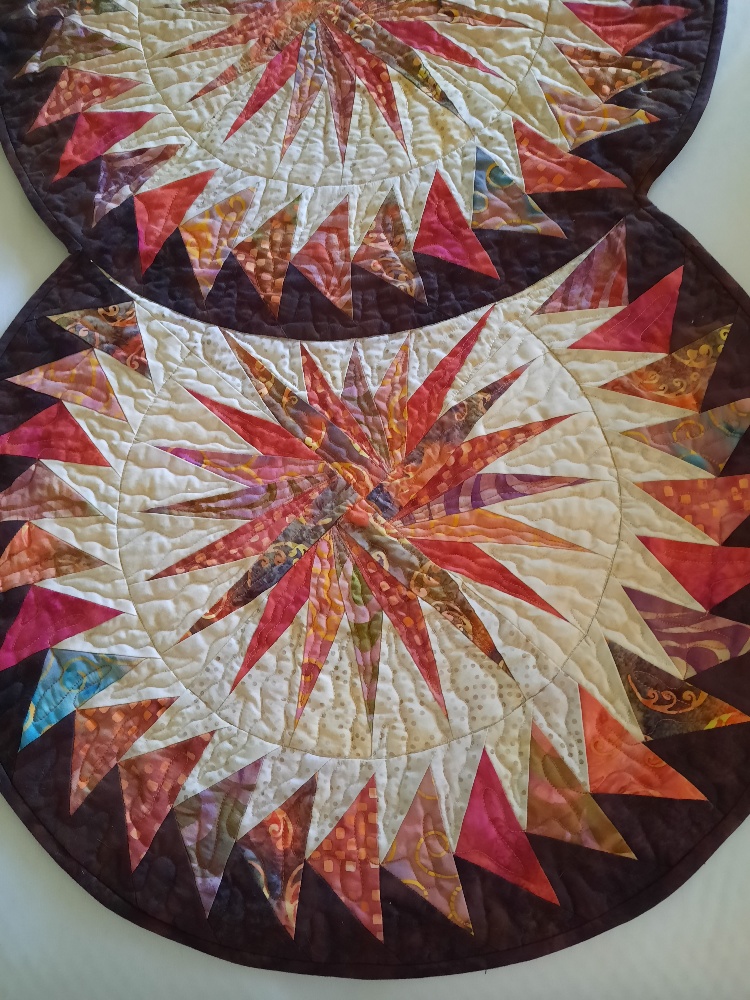 Longarm Machine Quilting
If you have the space and money and love to quilt, you may want to invest in owning your own longarm machine, these days there are some nice entry-level machines that are a little smaller at a smaller price point than some of the larger machines. Depending on the type of quilting you do these may just fit the bill for you.
Professional Longarm Quilter
There are those people who simply love to do the piecing but have no interest at all in learning to machine quilt. They are happy to quilt table runners in the ditch or do an all-over meander on a baby quilt however anything else just doesn't interest them.
That's where I come in (or any other professional longarm quilter). I can't speak for all longarmers out there however for me, I love to quilt, and I really love helping quilters finish their quilts and as my tagline says turn them into quilty hugs.
Final Thoughts
I hope this brief tutorial has helped answer some questions about what to do with that quilt top once it has been pieced.
In my next blog post, I am going to explain the differences in all-over designs and custom quilting and why you might want to choose one over the other.
What types of things do you do to relieve stress?