A few years ago I fell in love with Jaybird Quilts (Julie Herman) block of the month quilt. This was her Gravity Quilt all done in solids. I loved it so much I actually bought the kit (something I rarely do). When I got the kit I had this brilliant idea of trying to make the centre of the quilt all from fabrics in my stash. I surprised myself by actually being able to achieve it apart from some yellow-greens which I didn't have too many of. I did have to purchase the black and the grey outside fabrics but it was a successful venture.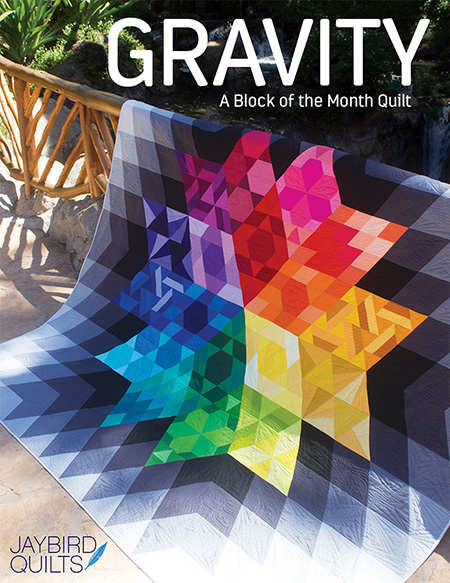 I finished the two queen sized quilt tops and there they sat on my shelf waiting to be quilted. While I still have the solid original gravity left to quilt, I did finally get my version quilted. I am really pleased with the way it turned out.
I quilted this quilt using Superior Sew Fine 50 thread which LOTS of colour changes. I didn't count the thread changes, I thought that might get too depressing. So onto the next project. I am determined to finish all my unfinished projects this year. Wish me luck!