Tuesday, April 9, 2019, was the last day of the OAT tour. There was really only one tour scheduled then we had the afternoon to explore the area ourselves before the farewell dinner and the sad goodbyes.
This is the last day of our OAT trip however Karen and I still have a week to go travelling through Japan on our own. This series is almost finished and for those who have been reading along thanks so much for your support. I have tried to do this in bite-sized pieces so as to not take too much time to read.
Nijyo Castle
The tour today was Nijyo Castle, it was another castle where you couldn't walk inside but you could walk around the grounds. It was a beautiful warm sunny day. Here is what Yoshi had to say about the castle:
"Today, we visited Nijo Castle 二条城which was their residence of Tokugawa shoguns and their messengers when they visited Kyoto on special occasions. It was constructed by the first shogun of Tokugawa Shogunate, Tokugawa Ieyasu in 1603. After the Meiji Restoration, it served for some time as the detached palace of the Imperial Household, but it was given to Kyoto city in 1939. Brilliant and strong, the typical style of art favoured by the samurai class is prominently observed there. We saw a big tatami floored room where the last shogun, Tokugawa Yoshinobu, declared his will to end his governing of Japan. We enjoyed strolling the garden there also."
While we were visiting there was a special event going on so part of the grounds was closed for visitors, however, we did get to see many, many women lined up in beautiful traditional kimono waiting to go into the event. It was certainly a sight to see! 
(Remember to click the red arrow to see all of the pictures including all of the women dressed in kimono)
Nishijin Fabric Centre
After lunch, Karen and I and two other ladies walked to the Nishijin Fabric Centre. As mentioned it was a beautiful warm sunny afternoon and the walk to the fabric centre bordered a river for most of the way so it was actually a really scenic walk.
The fabric centre had many different silk items for sale that were woven on sight. The centre even held classes on silk weaving should one have the time while in Kyoto. The centre also had a small silk Kimono museum and a Kimono fashion show. The four of us had a very enjoyable time wandering around checking everything out. When we were finished shopping we grabbed a taxi back to our hotel. I didn't buy much as Karen and I were heading out on our own for a week and I needed to be able to carry my own bags so purchases had to be kept small and to a minimum.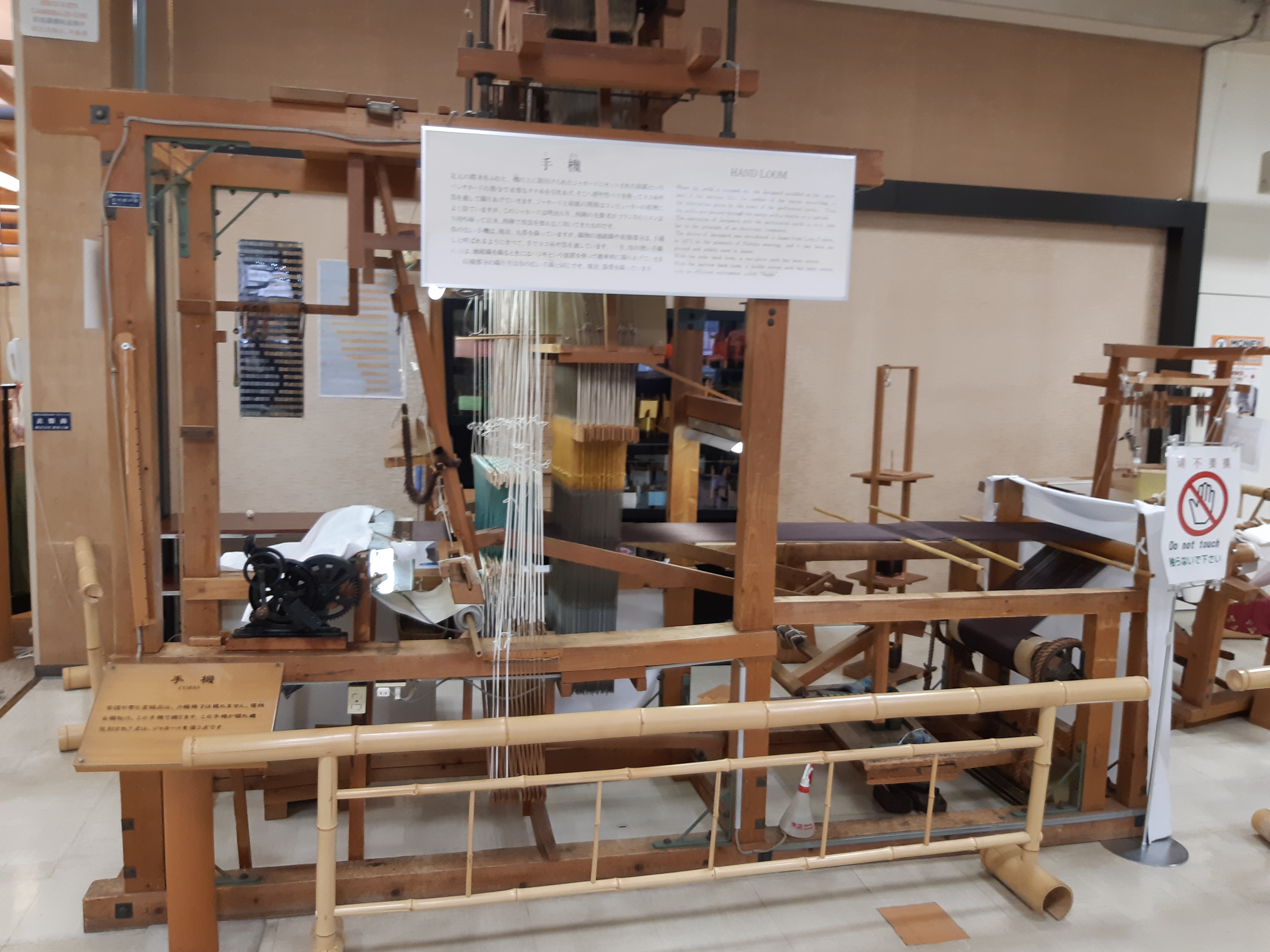 Farewell Dinner
That night was our OAT farewell dinner, the restaurant was overlooking the river and the meal was fantastic. After dinner, I joined Yoshi and some others, for an after-dark walk through Kyoto where I saw my first Geisha and no I didn't take a picture I thought that would be incredibly rude of me.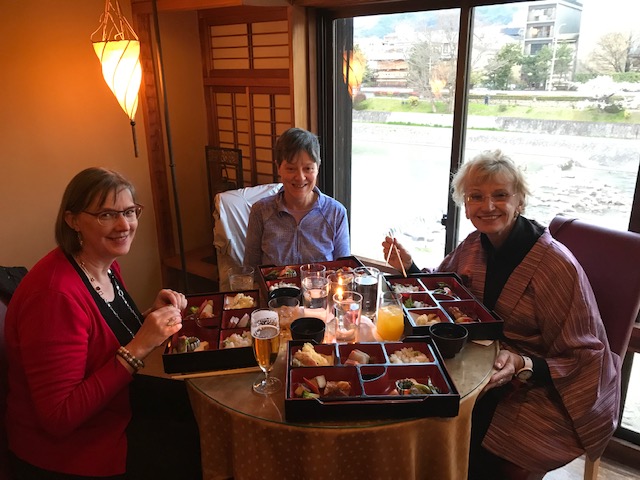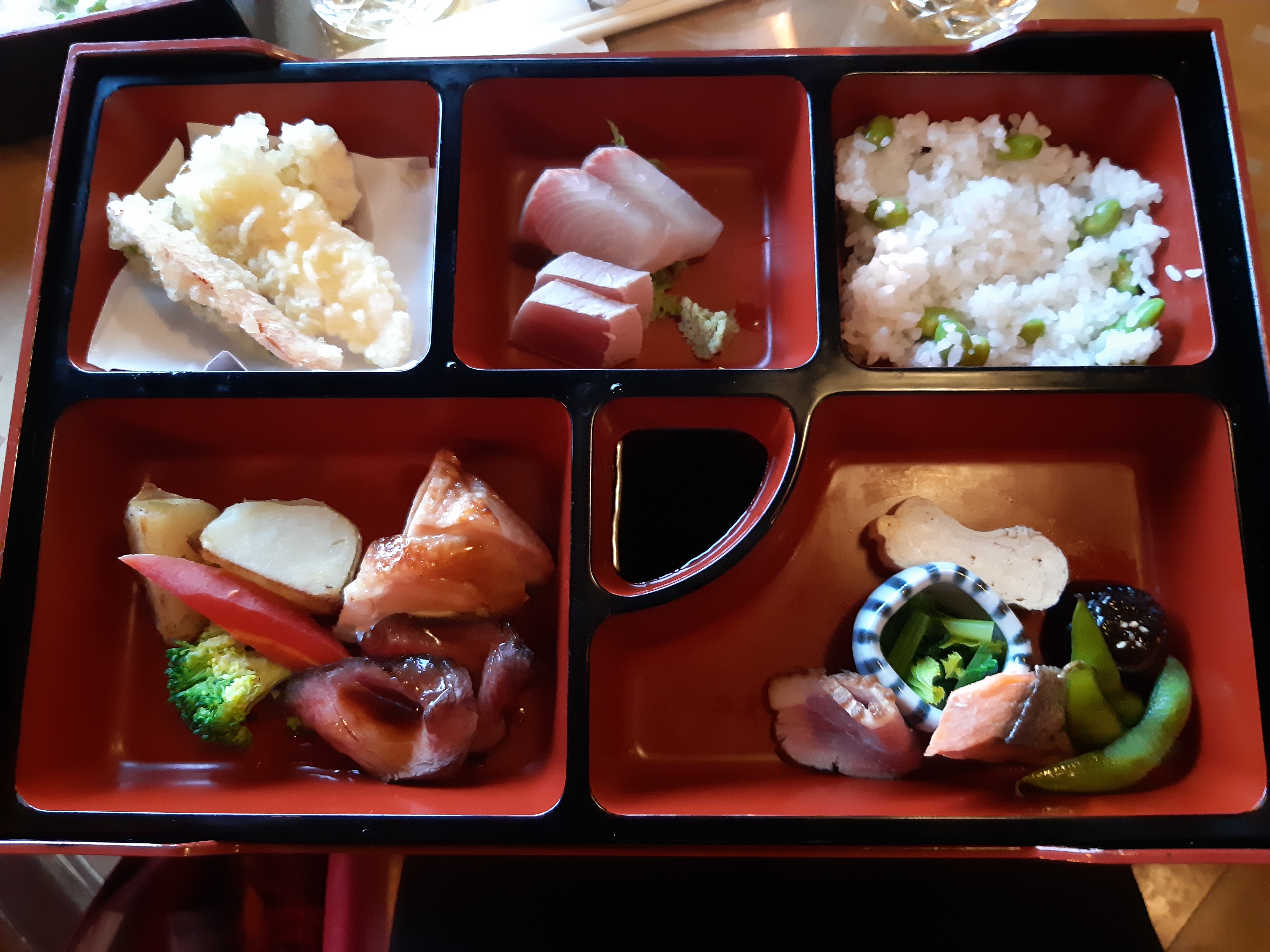 (remember to click the red arrow to see all of the pictures)