Hello Summer! Summer is probably my favourite time of year. Here in Victoria BC, it doesn't get super hot so most days in the summer are really pleasant. Summer is when things slow down in the quilt studio at least when it comes to client quilts, so that means I might actually get my unfinished quilt tops quilted. Wow, won't that be something, I only have about 4 or 5 of them sitting around. Of course, 3 are queen sized and I want to quilt them with more than just an allover design so that means they would be on the frame for awhile hence the fact they have been sitting waiting for an opening. My Mom wants one of them for her bed so that is an incentive to get at least one quilted right there.
Canada Quilt 100 Quilt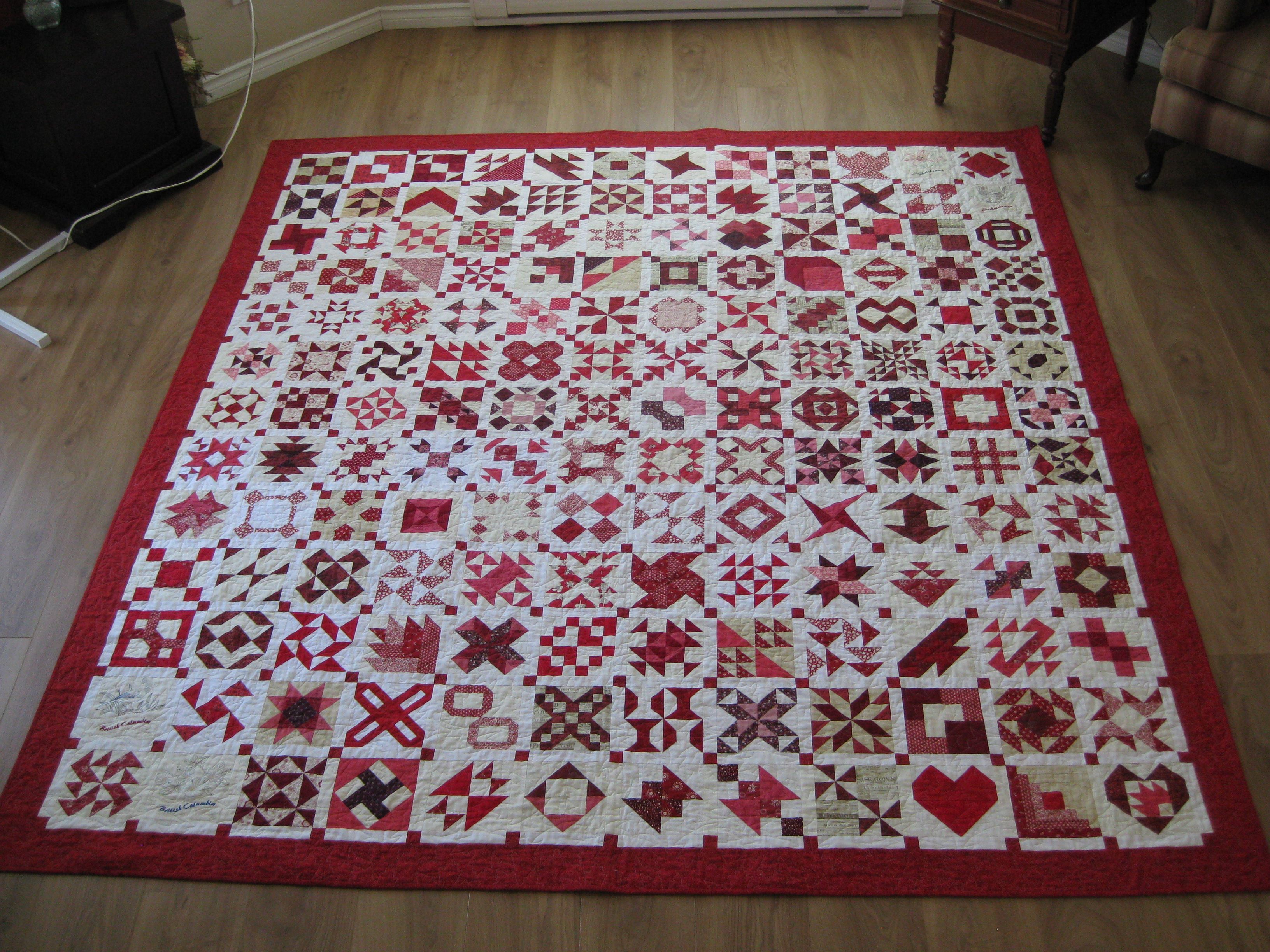 Isn't this quilt stunning! This was made by Linda Chase. It was designed by Kat Tucker and was called 150 Canadian Woman in honour of Canada's 150th birthday. Linda did a fabulous job piecing this. I love the scrappiness, even though she just used red and white there is a lot of movement happening here.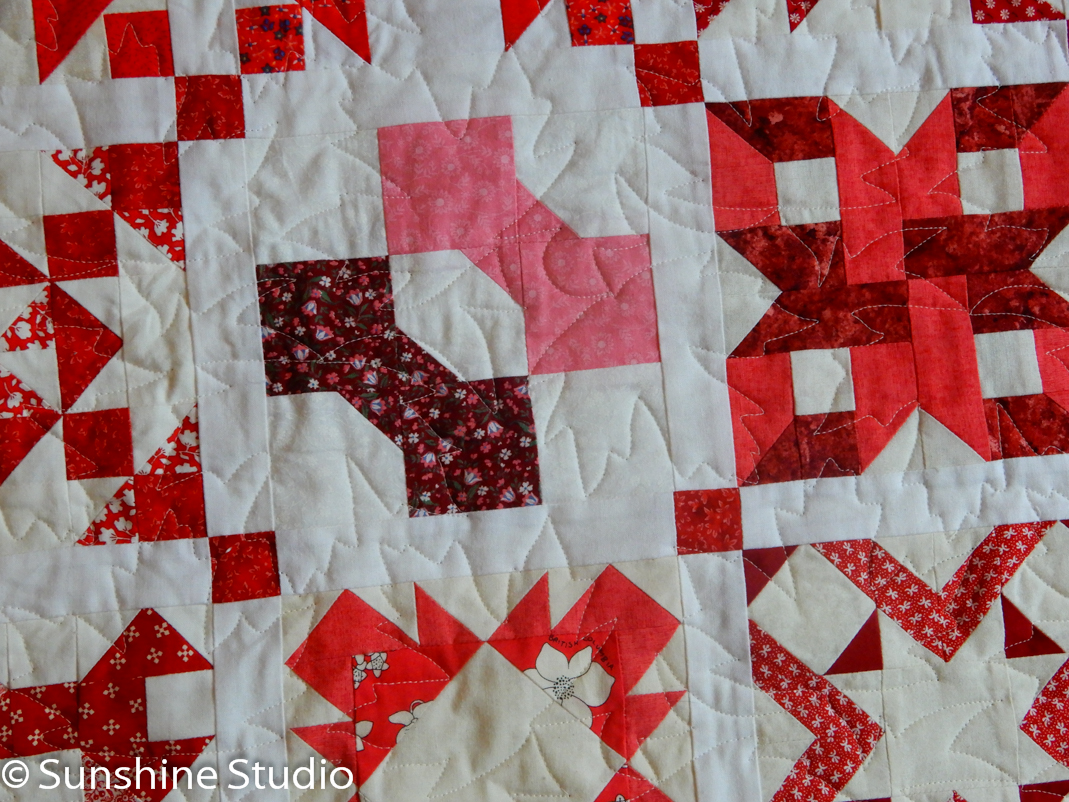 I used white Sew Fine 50 thread from Superior Threads and used a maple leaf pantograph for the quilting design. We thought using red thread would be too much and we would have been right. For me, I just wanted the wonderful piecing to shine through which is why the white thinner thread was chosen.
Thank you, Linda, for allowing me to quilt this beauty.
Now to quilt some of my own quilts.