Welcome to Fall!
Don't you just love the early part of fall, where the air gets cooler and there is that crisp feeling of things changing?  Leaves start to change colour and there is still some warmth in the late afternoon sun.
Where I live, we don't get the wonderful shades of red that are known in other parts with the changing of the seasons, our trees do go a deep golden colour that when the sun hits them the trees just light up! I added a picture here of the colour we get, this was taken driving through Goldstream Park.
I have always loved September, you know the going back to school, getting a new wardrobe and of course new shoes. The excitement of the first day of school wondering what class you would be in and who your new teacher would be.
Later as a teenager, I loved checking out the new fall fashions and planning out my own wardrobe and what outfits I was going to try to sew for myself.
Checking out the new fall fashions is still something I enjoy, even though I have nowhere to wear those types of clothes, still, it's fun to look. Fall fashions are still my favourite!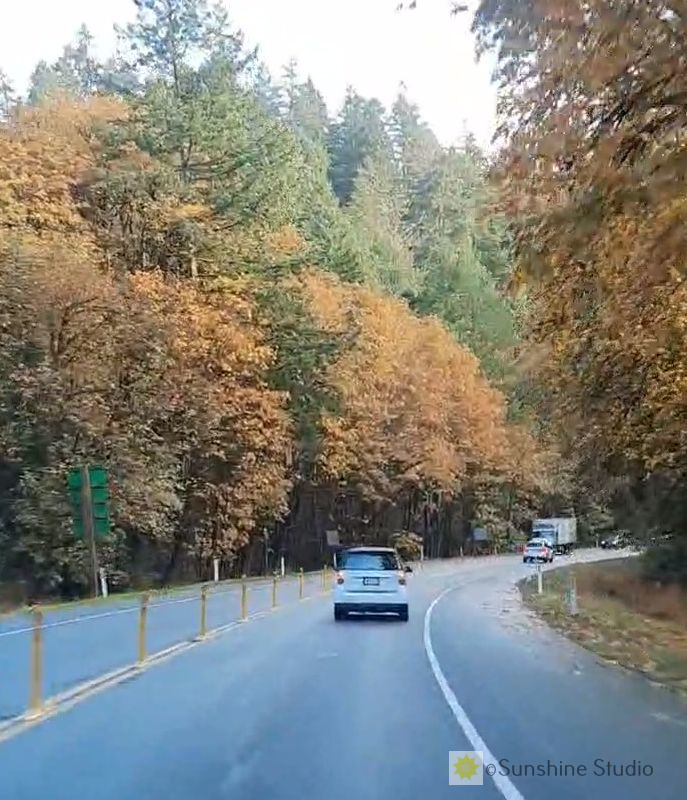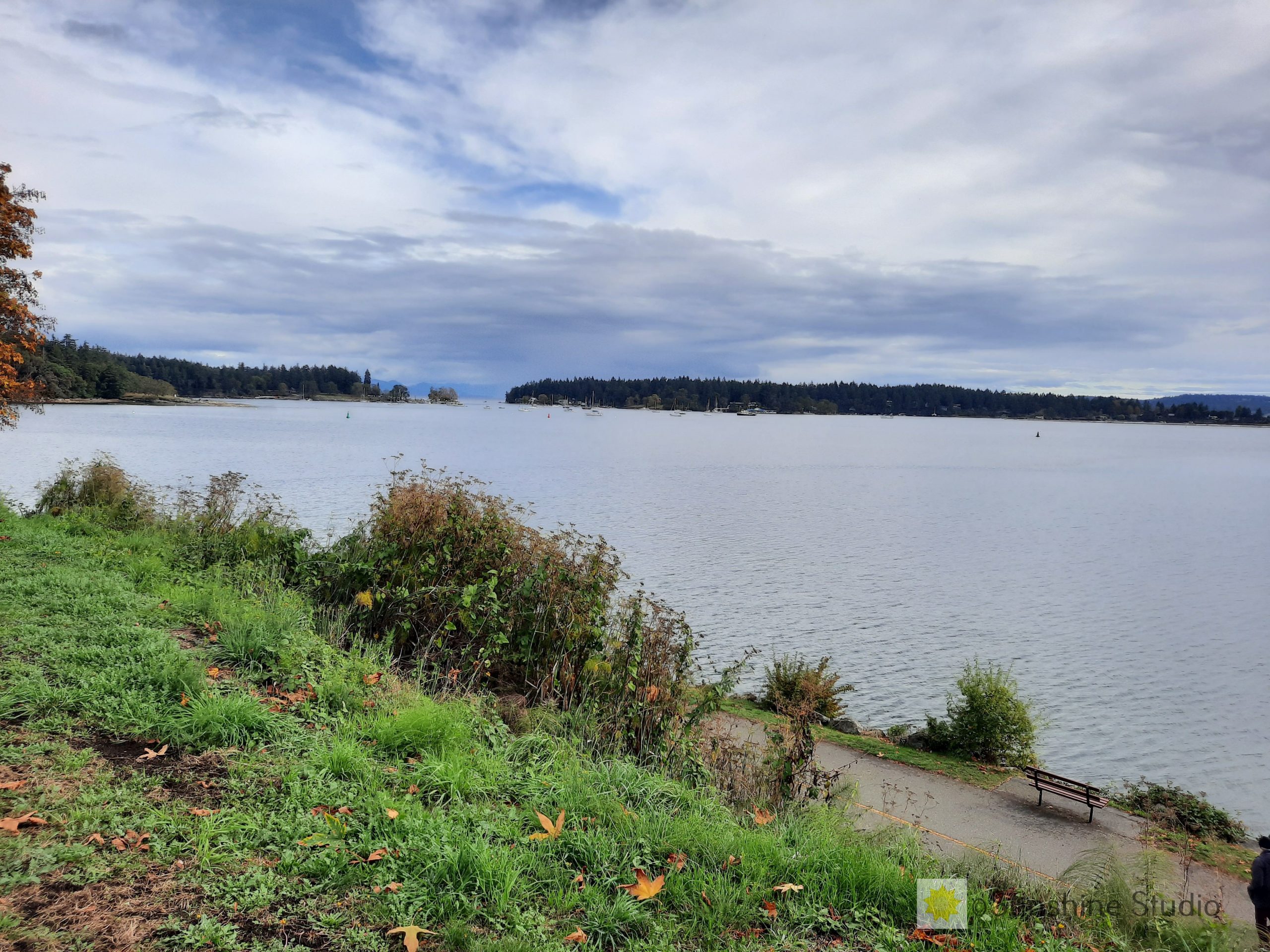 Kevin and I headed up-island to Nanaimo for a quick socially distant family visit on Saturday of the Thanksgiving weekend. Both his sister and daughter had celebrated birthdays the week before so we took the time to go up and visit. First, we popped into his daughters and then onto have afternoon tea with his sister.
It was so nice to get away and have a change of scenery, the weather going up was beautiful and sunny however on the way down, not so much and of course, I was the one who had volunteered to drive home. Yup right into the middle of a rainstorm as we were heading over the Malahat. Talk about a white knuckle drive, however, we made it home and once down the mountain and through Goldstream park there was the biggest, brightest rainbow I had ever seen and when I looked closer I could see it was a double rainbow.
What's on the Design Wall
A couple of weeks back a client emailed me asking what to do with a panel of 4 Japanese ladies she had purchased years ago. It just so happened I had purchased a similar panel, from the same company, Kona Bay Fabrics, which are no longer in business, and had not done anything with them either.
After some research, I pulled out my Electric Quilt 8 program and started playing with the custom set layout. I had to do some tutorials first as I had never really used that layout.
I had a lot of fun learning, playing and designing and came up with something I thought would work as a wall hanging. I liked the design enough that I decided to make it up. Now I just have to figure out how I want to quilt it.
I am happy with how this turned out.  There are a couple of things I would do differently, however, overall I think it worked out well and can't wait to see it quilted.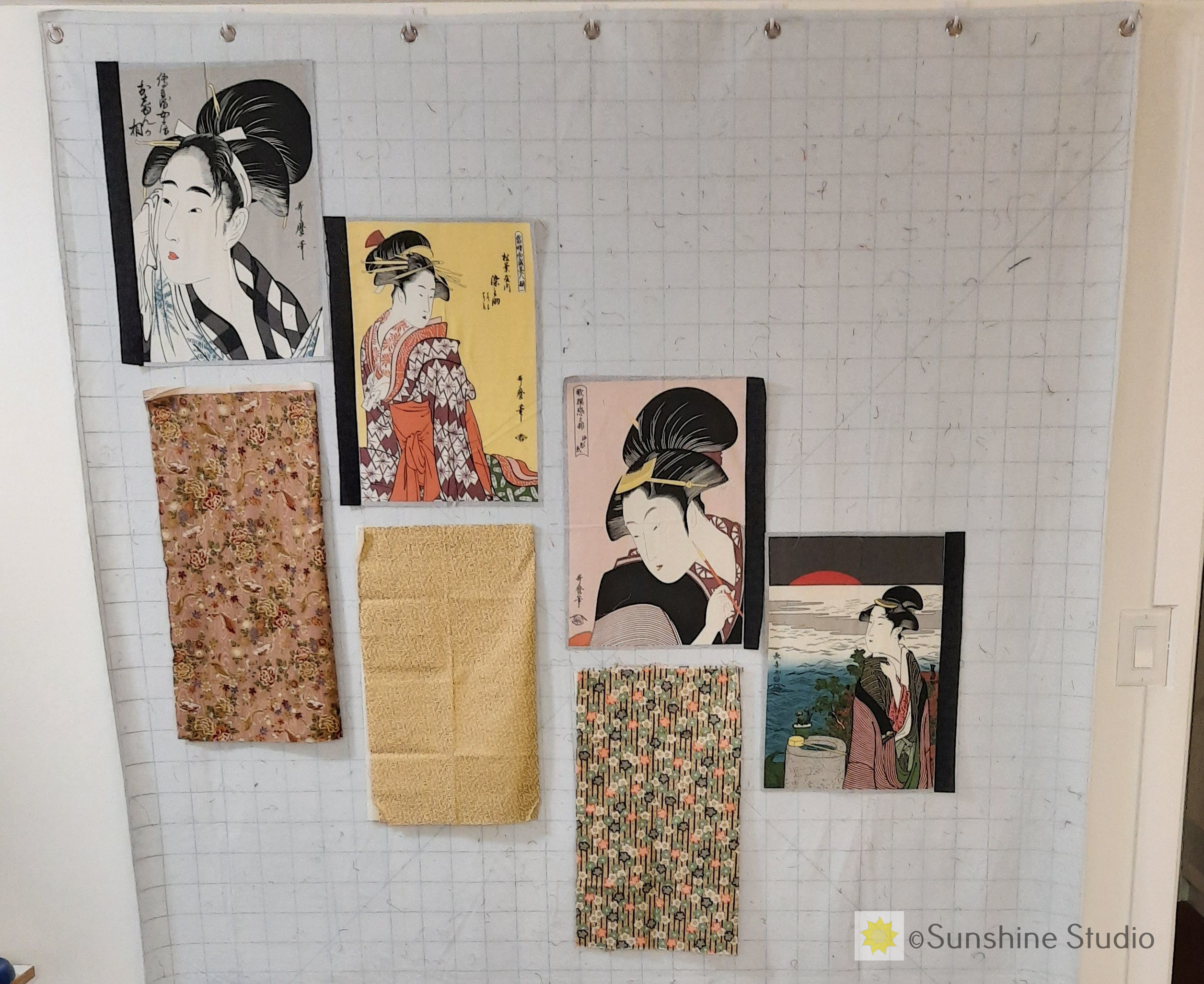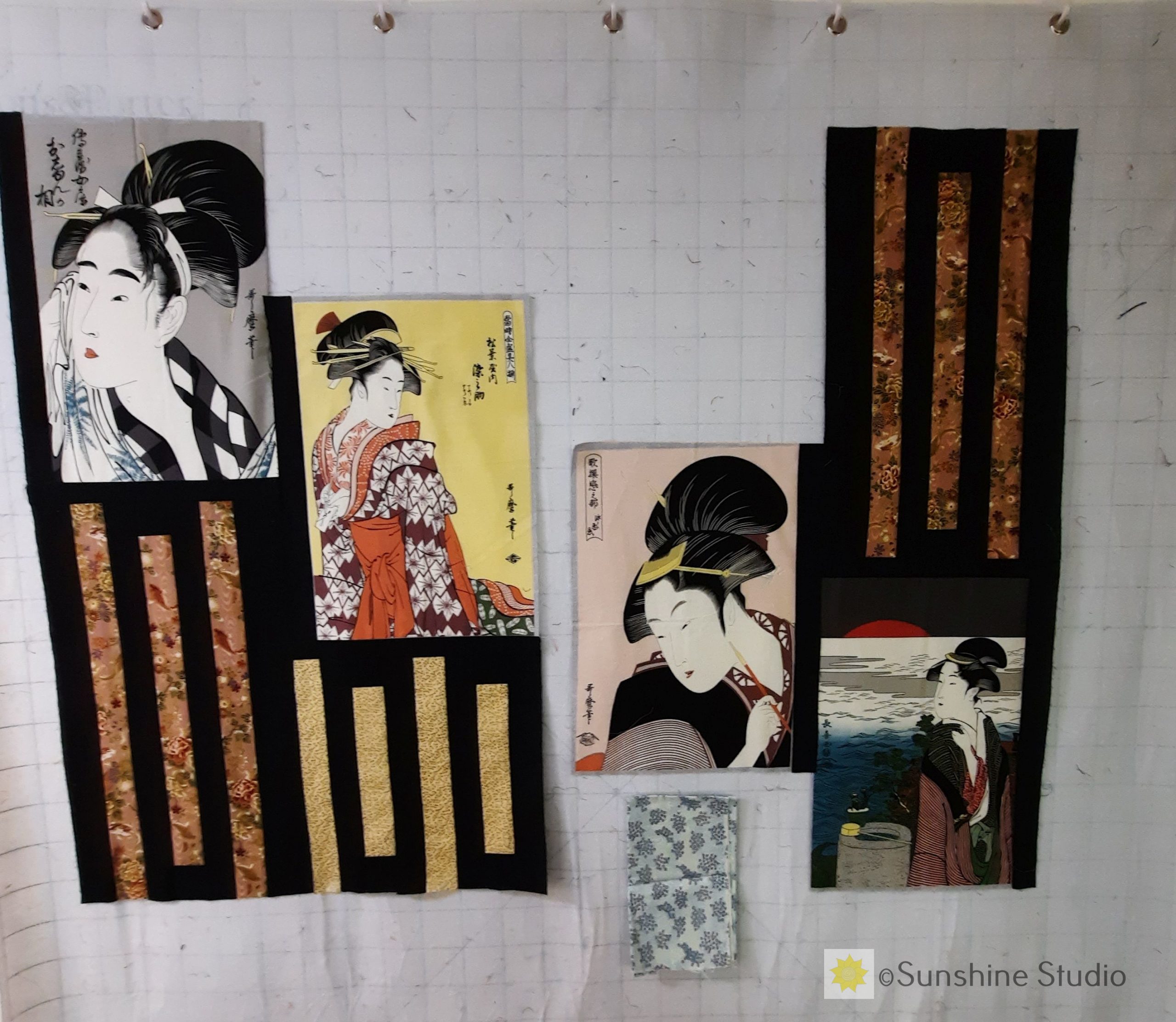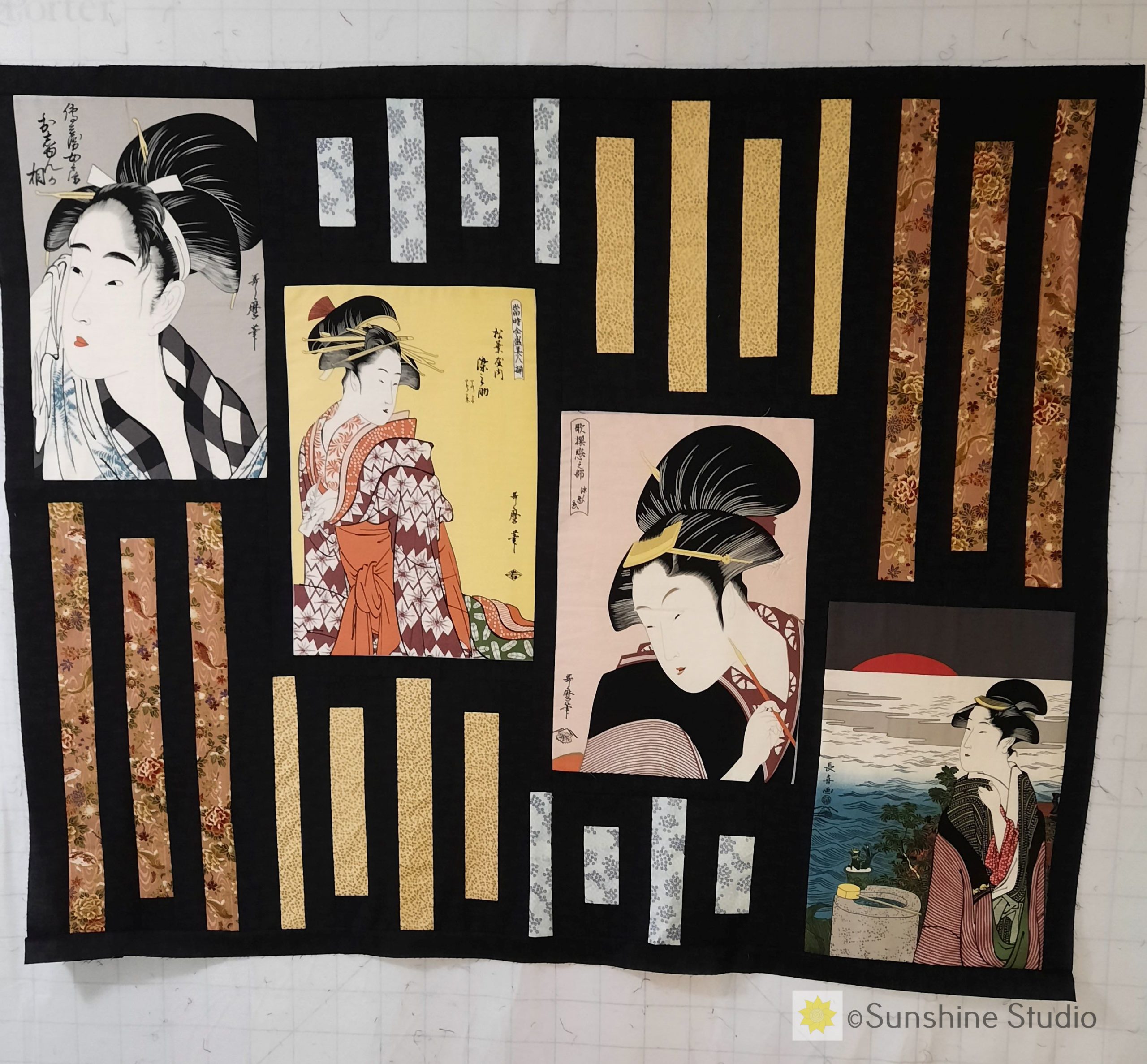 Cute Pet Pics
To finish this post off here are some cute pet pictures. Cocoa and Mia aren't really lap animals however they do like to be near you and do actually like each other and play together. They just aren't the cuddly sort.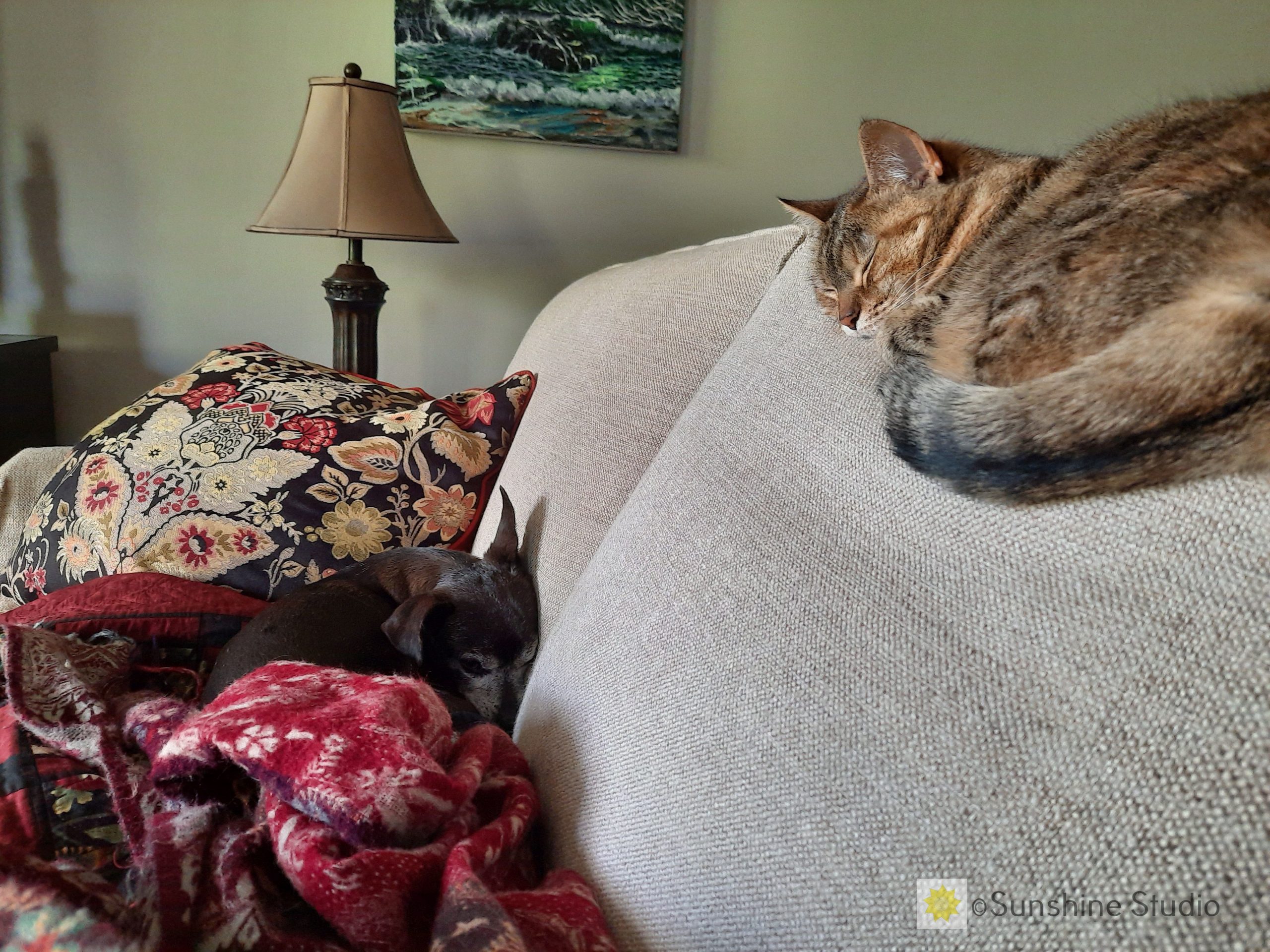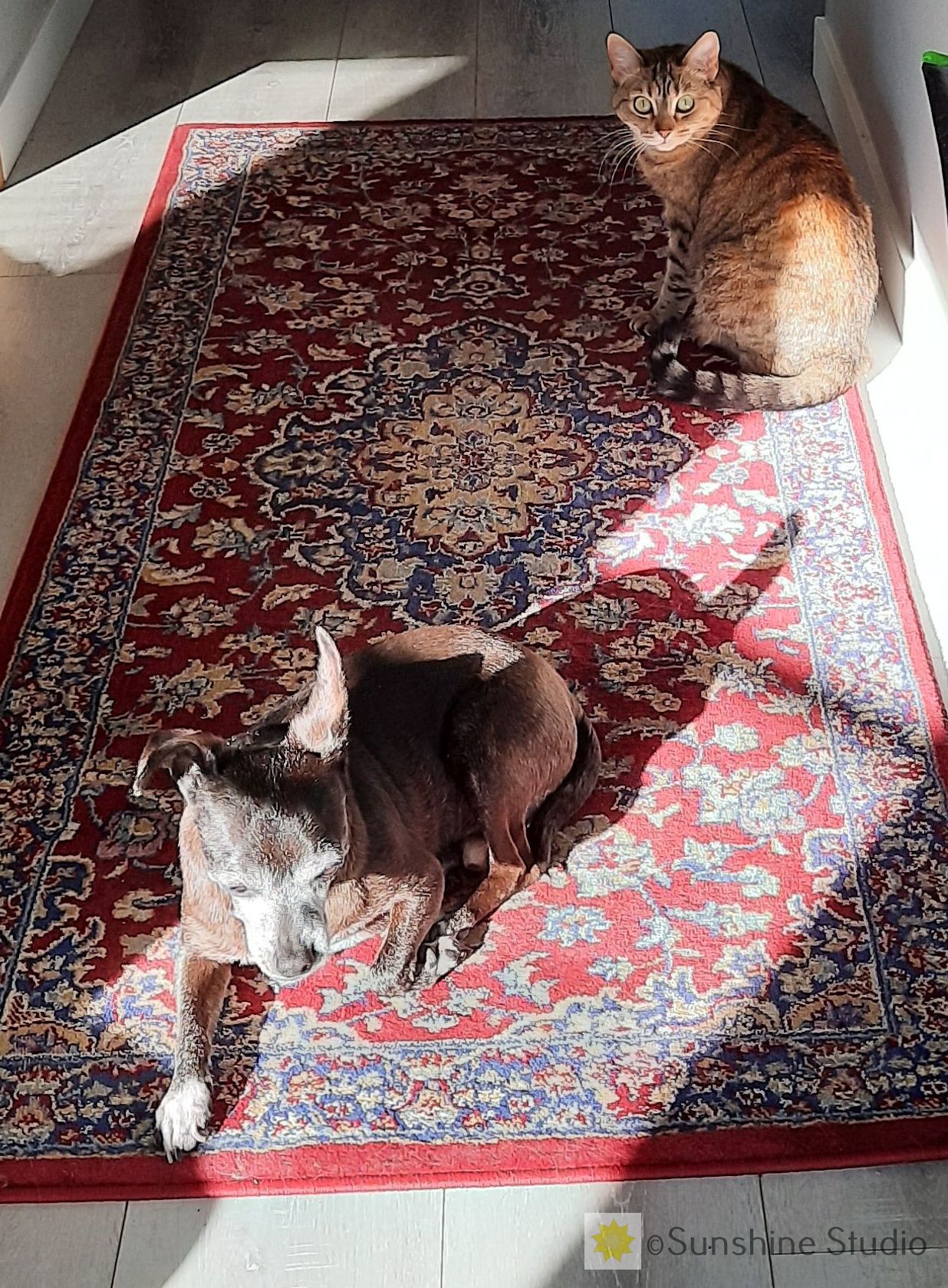 What is your favourite thing about fall?