One of my latest projects is a chevron quilt made for my newest great niece. The above picture is my Mom holding her youngest great-grandchild soon after she was born. This was taken in November however I don't have any recent pictures so this will have to do.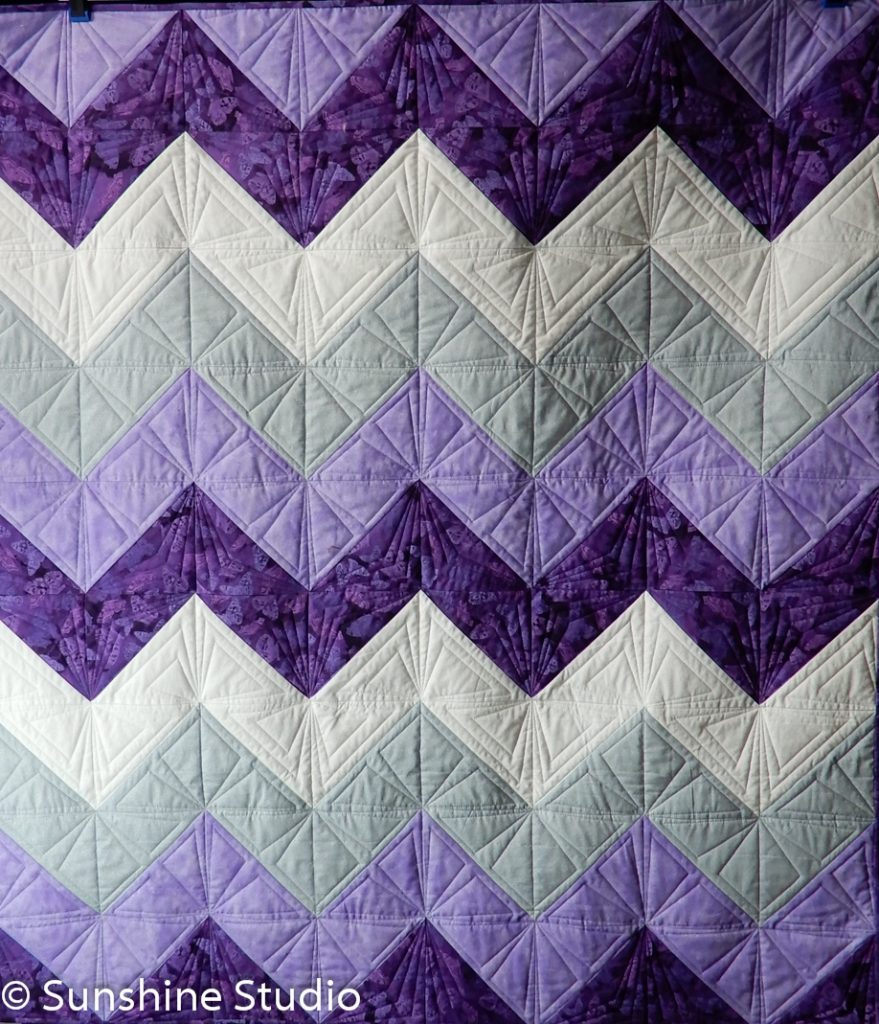 When I make a quilt for a baby I have yet to make a baby sized quilt. I usually make a quilt 50 x 55 inches or so. I nice size for a child to grow into. Small baby quilts seem so limited to me as babies aren't even supposed to use blankets until they are older.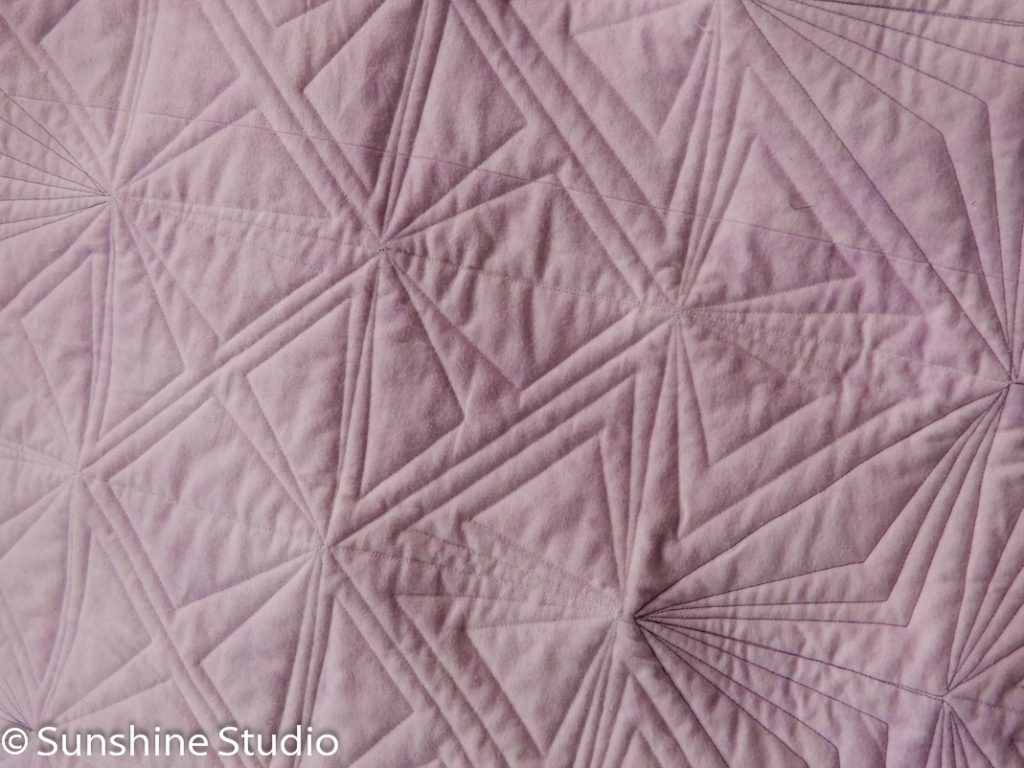 I selected a nice flannel for the back. The colour is actually a little more purple than what shows in the picture. I like how the quilting shows up so nicely.
The Quilting Info
This is a chevron quilt that I designed myself using EQ8. It makes up really fast, the hardest part being what designs to quilt on it. Since the bands are wider I choose some of Angela Walter's dot to dot designs. I wasn't sure how it would look using them in the chevron however I watched a video with Angela using similar designs on a much smaller chevron. I don't think I should have worried, I think it worked out great!
I used Superior threads Sew Fine 50 in colours to match the bands. I thought about using all one colour but to be honest I am not really a fan of that look. I much prefer my thread colour to match the fabric.
Other Projects
I just finished quilting some client quilts. One of the quilts was a wonderful little flannel quilt that although was really pretty it was rather plain. This is where I don't actually follow the above rule. This quilt really needed to have the quilting show. We picked a really nice floral pantograph and used Superior Threads King Tut 40 wt variegated thread. I then used Sew Fine 50 in a matching thread for the bobbin.
The thicker weight thread made the quilting stand out a little more. If we had used the thinner thread (see picture on the right of the back of the quilt) it would have disappered too much. As it is the quilting brought that little quilt to life.
I am hoping to get around to creating a pattern for the chevron quilt before I leave for Japan in 2 weeks. If I do I will post it in the free pattern tab on the website.
Have a great day everyone!