Yeah, I finally finished one of my own quilts. The first in, oh, I don't know maybe a year now. This particular quilt I have been working on for some years now. I think I started cutting it out and collecting the fabric back in 2012. Life happened and it got put away until a few months ago when I finally pulled it back out and decided to finish it.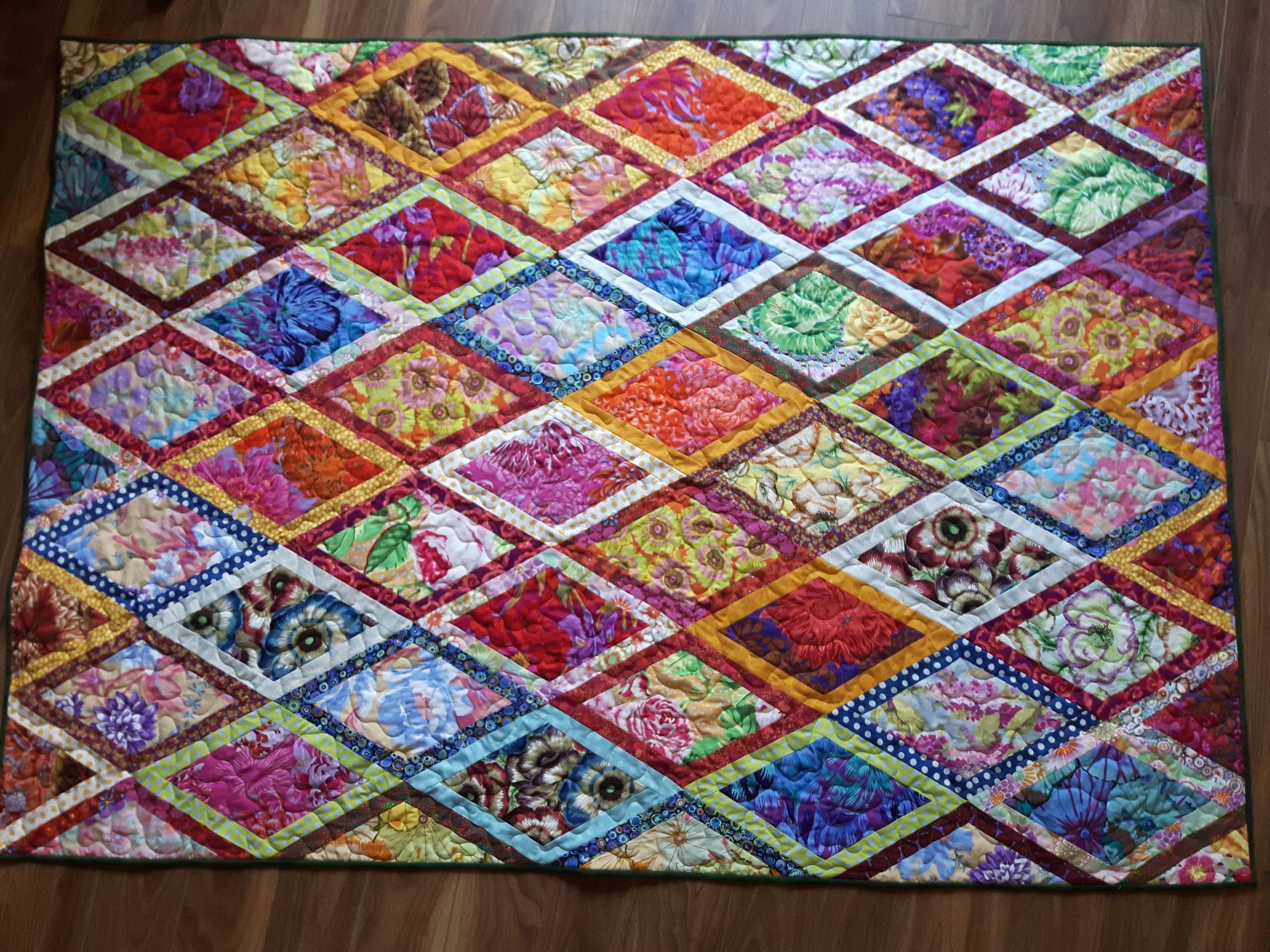 It is my version of Kaffe Fassett's Bordered Diamonds design. Most of the fabrics in this are Kaffe Fassett but not all. It was a really good exercise in using colour. It really made one think outside the box and look at colour and design in a whole new light.
I pondered how to quilt it as I didn't want to take away from all that is happening in the design itself. I also didn't want to use a variegated or monofilament thread so my choices seemed to be limited. I finally decided to just quilt it with a large stipple. I know, I know, how boring right? The poor lowly stipple design, but seriously, sometimes any other quilting design would simply overpower the quilt itself and I felt this was one of those occasions.
The next issue was what to do about thread colour? There appeared to be every colour of the rainbow in this quilt. It was a client of mine that gave me the idea. I had the quilt up on the design wall and we were debating what to do about binding when she mentioned the lime green throughout the quilt. I suddenly remembered reading somewhere about lime green thread blending  with lots of things and I just so happened to have a spool so thought I would check it out.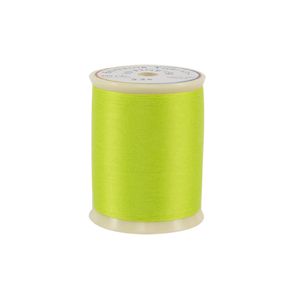 Lo and behold it worked great! The lime green blended with all of the colours whereas even a beige ended up being too stark. I used Superior Threads So Fine 50 #534 Ferrari in both the top and bobbin.
For the binding I ended up going with a dark forest green, that just seemed to finish the quilt off nicely.
So now that I finally finished a quilt that had been languishing you would think I would keep it right! Nope, I am taking it tomorrow to offer it to my church so they can raffle it off.
Now to go and see if I can finally finish some of the other projects I have that have been sitting around awhile.
Happy Quilting