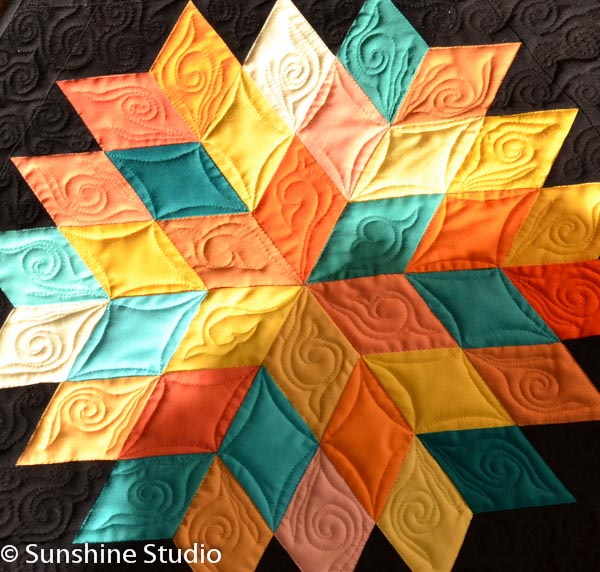 Well, things are progressing on the blog front. I am learning something new every day. I am trying to limit things to two or three things a day which is why things are taking so long to set up. I find if I try to do more than that I simply get too overwhelmed and frustrated.
On the quilting front, I recently made two Rock Candy Table Toppers as gifts for two very special people The pattern is from Jaybird Quilts. I love this pattern and they were fast and easy to make and look great. If you want a quick and easy project to practice your machine quilting on I would highly recommend this pattern. On other quilting news, I am finally getting around to quilting my Bonnie Hunter Grand Illusion quilt it is on the frame right now and I am about half way through quilting it. I will show pictures once I have completed it.
It is interesting not having to get up and go to work (as in a JOB) every day. I am finding my stress levels have gone way down. I am working just as hard or even harder researching what kind of part-time jobs there are out there, how to set up a business to work for oneself, and also what other types of opportunities are out there for making an income these days. The nice thing is that it is all valuable information and I am enjoying doing the work especially as it is on my timetable.