Well it seems like it has been forever since I did a blog post. I finally got a newsletter out but even that was 6 weeks ago now. Time just flies by these days. So, what have I been doing these past weeks?
Well as some of you know I went to Japan for 4 weeks in March and April. I came back with a cold so between that and jetlag I wasn't very productive until the beginning of May.  
Quilt Finishes
My goal this year is to finish all of my UFO (unfinished objects) quilts that I have sitting around. This would include tops that are pieced ready to be quilted and parts of projects that still need to become tops. Many of these projects are at least 5 years old and one hand applique project, well it's getting on to 15 years old lol! I will finish it, but I will never again do hand applique.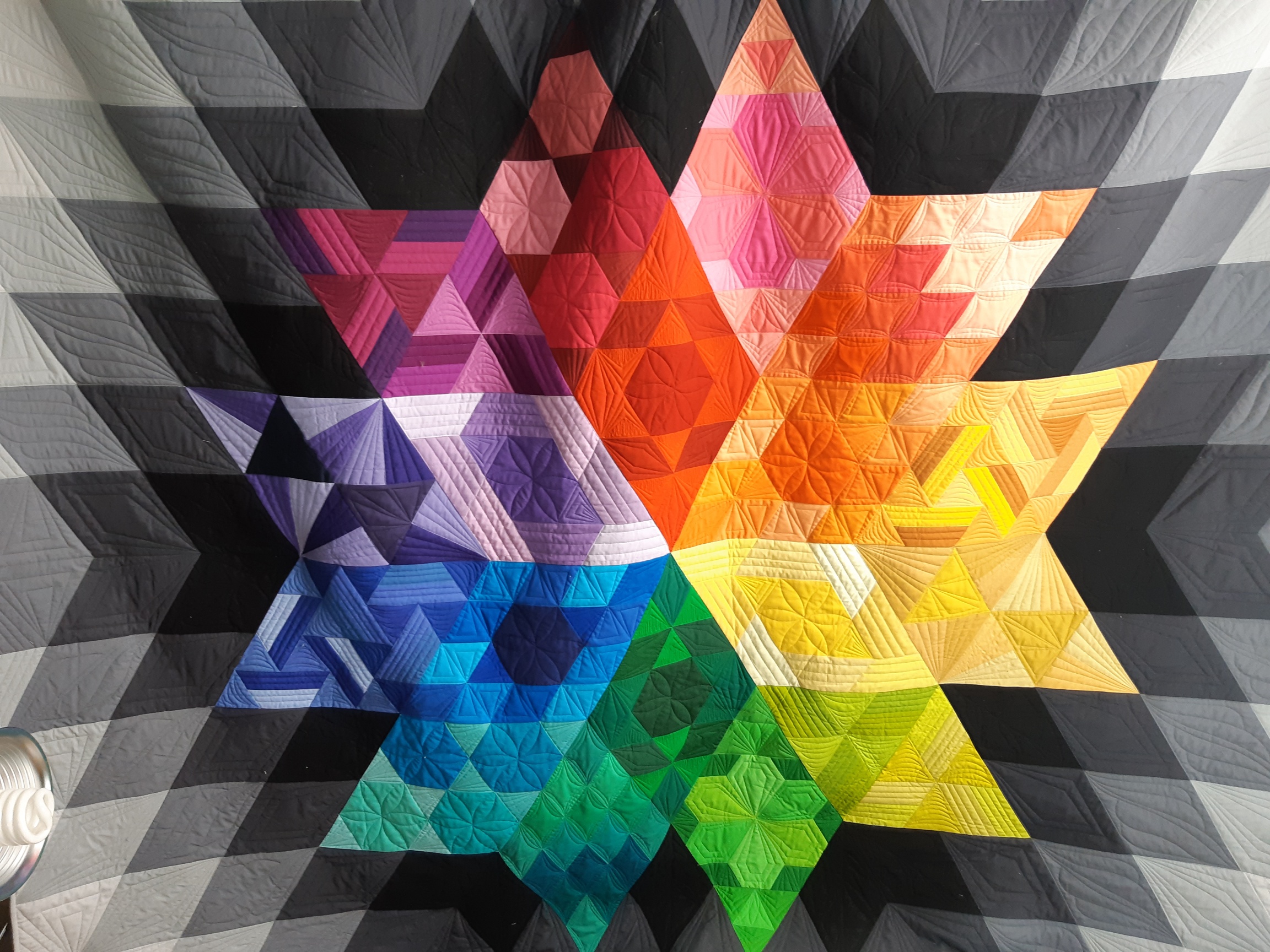 I had made two "Gravity" quilts, one from the original kit that was all in solids and one that I made from my stash. The one I made from my stash I quilted back in January and it is now on my Mom's bed and the other one I finished in May! I love it! I loved it when I saw the picture and bought the kit 5 years ago but now that it is on my bed in living colour, it brings a smile to my face every day! 
I finally have the Judy Niemeyer Wedding quilt on the frame. I can't wait to start quilting this one. Ok so I still need to get the batting in there but hey, it's at least pinned on the frame.
Last but not least my "I spy" quilt that I started, oh, 10 years ago now, is just waiting for borders. Yeah! I have no idea what I am going to do with this quilt as my two great nieces already have quilts and I don't have any other children in my life to give it to. Any suggestions?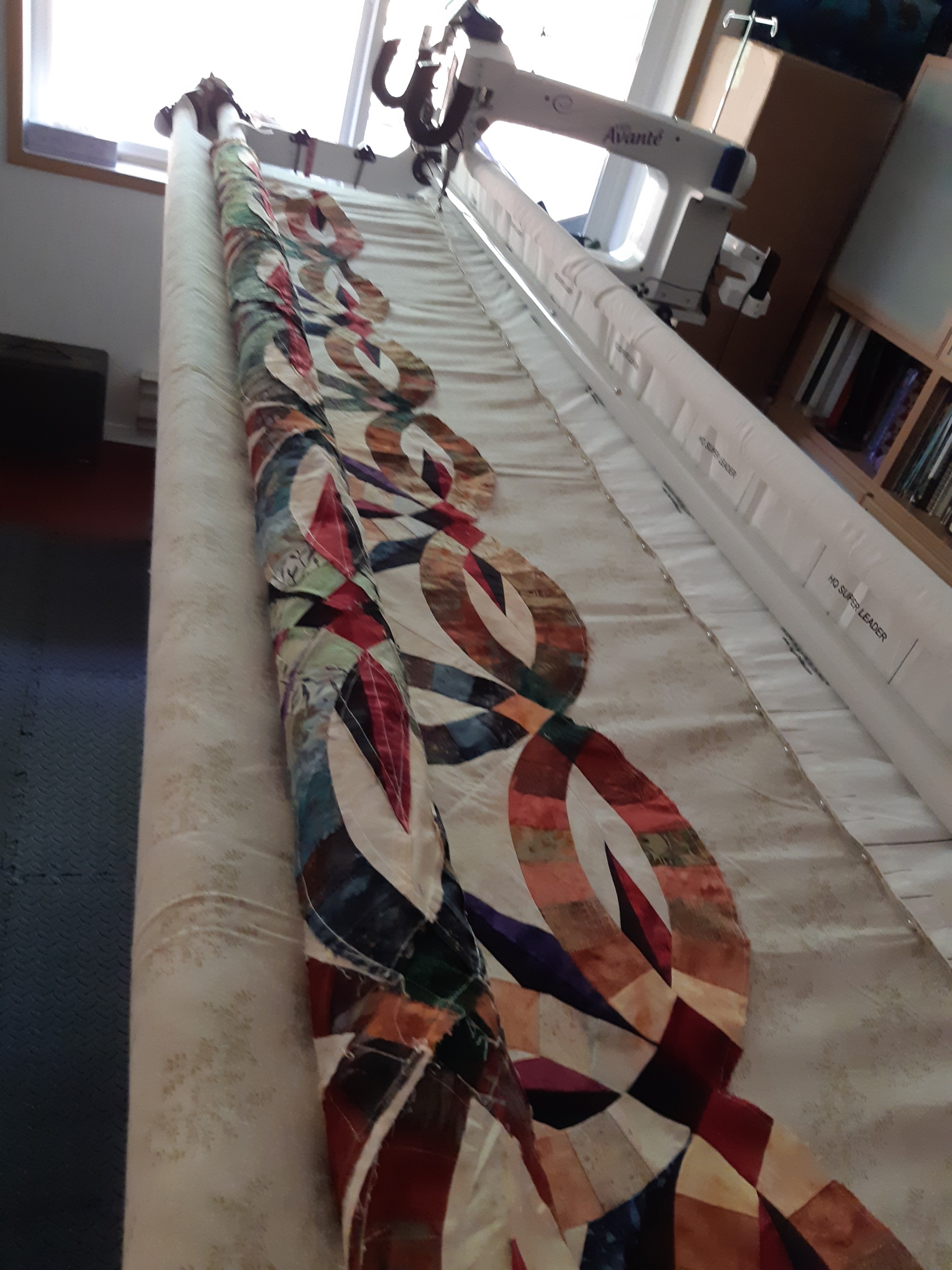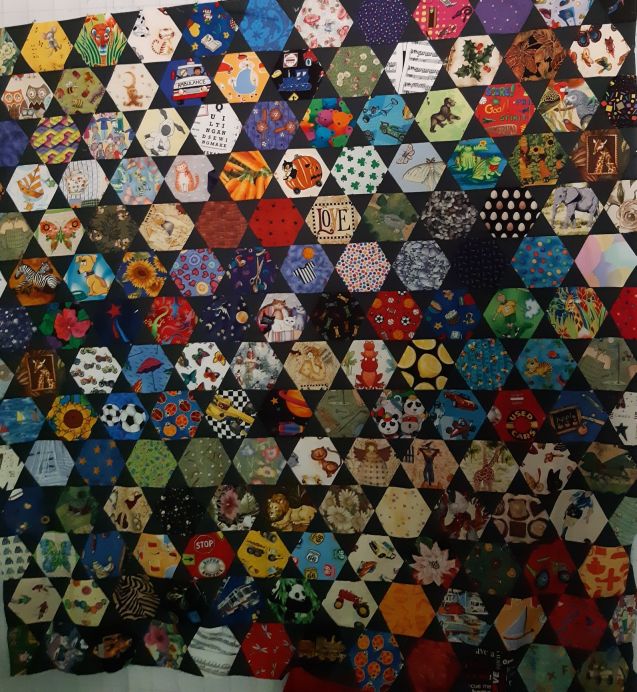 Website Refresh
Kevin and his son Andrew have started up a new company where they are making products (small tables etc) from all the burls Kevin brings home from the log sort where he is working. Between the two of us, we now have 3 or 4 small businesses going. I figured it was about time I learned more about web design so I could keep up with the websites so for the last few weeks I have been head down in learning mode and I used the Victoria Sunshine Studio website as my trial site. I had set it up simply 3 years ago just to get it going. I have learned a lot since then, so it was great to take the time to revamp it a little. I didn't want something super fancy, but I like how it turned out and I learned a lot so it's all good! It did take longer to update than I thought though, but doesn't everything?
Finally
So that brings things somewhat up to date, at least quilting wise. I still have last weeks wedding to document (my nephews not mine) and of course the Japan trip itself. I have had several people ask when I will be posting that trip so stay tuned. Warning it will be picture and info overload, but it will be a good chance for me to revisit and document the trip myself.
To close here is a pic of the critters, they are usually close by one another but not normally this close, so it was picture worthy.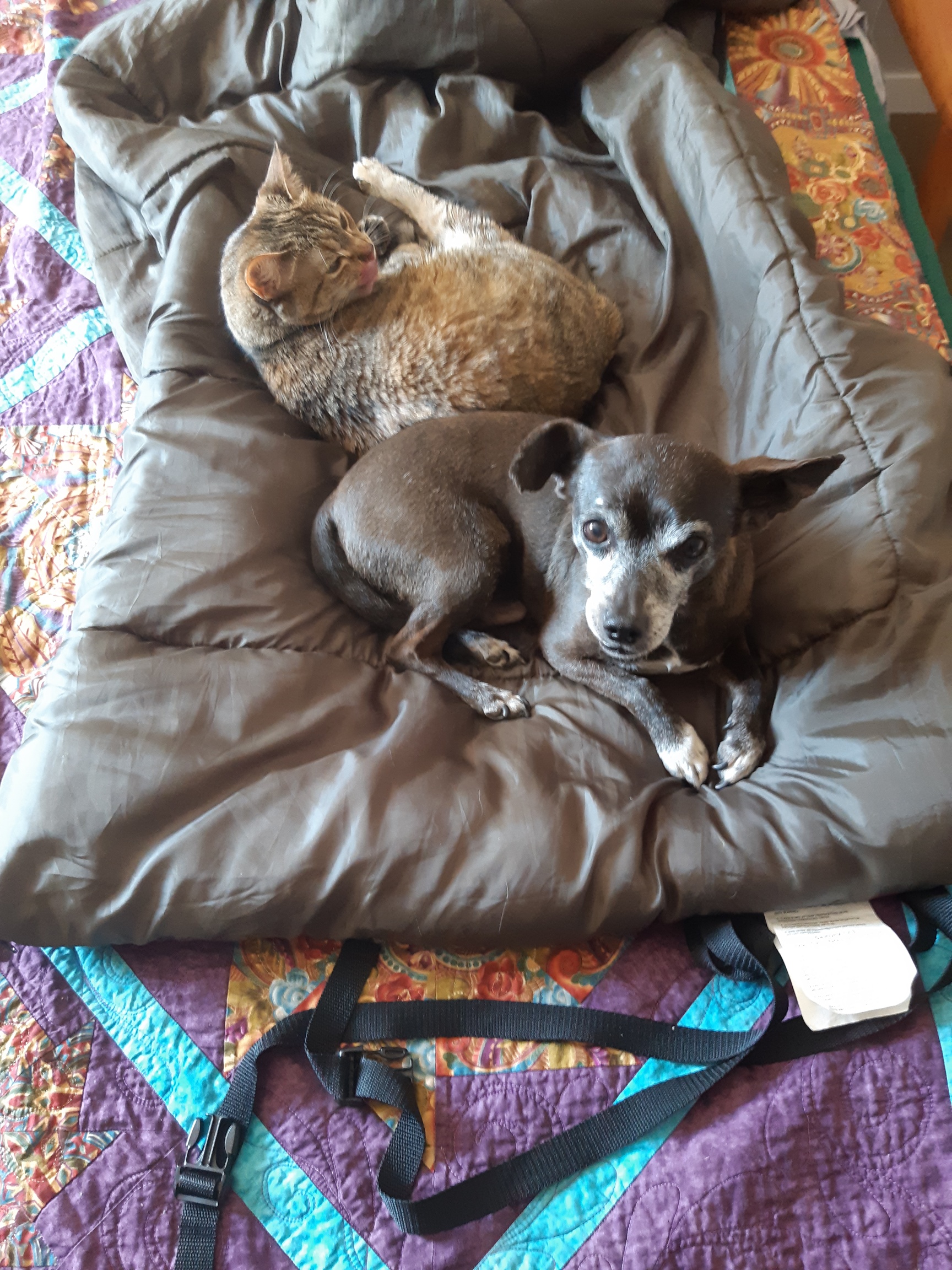 Remember to enjoy each day and be happy in the moment!