It's getting near the most wonderful time of the year! What time would that be? Christmas of course. That is of course if you enjoy that time of year. Christmas used to be a stressful time of year, however, my husband and I have cut way back on the number of preparations and even gifts we get each other and others. I would just rather enjoy the time instead of stressing over holiday decorating etc. I wouldn't want to end up looking like below!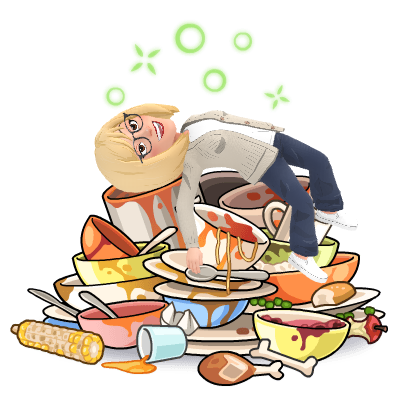 Holiday Quilt Projects
Do you work on holiday quilt projects? Quilts for people for Christmas? I sometimes do although not for a few years now. I will have enough wedding and baby quilts to make soon enough. However, that said a few months back I was given a box full of quilting stuff from someone who's Mom had recently passed away. In the box were several block kits from McKenna Ryan's Once Upon a Star. Oh my, in fact, they were all there but one block and I happened to find the one I was looking for at Hamel's Fabrics in Chilliwack. They had one left!!
It is always more fun to do projects together with friends so my neighbour and I decided to create the project at the same time. It has been fun and the top is almost ready to sew together.
Cute huh! I can't wait to quilt it and then add all of the embellishments. I doubt this will get finished before Christmas though. I haven't totally decided yet but I think this one may end up at the Church for a raffle but we'll see as this was a LOT of work.
I Spy With My Little Eye
Another project I started many years ago now was an eye spy quilt. Has anyone ever made one before? Let me know in the comments if you have. I have been collecting the different fabrics to go into this for at least 10 years and I finally got what I need cut out and lo and behold the perfect background fabric was also found in the above box of gifted fabric. It is a dark green solid fabric and looks like it will work well for this project. I have completed one row (see the top of the picture below).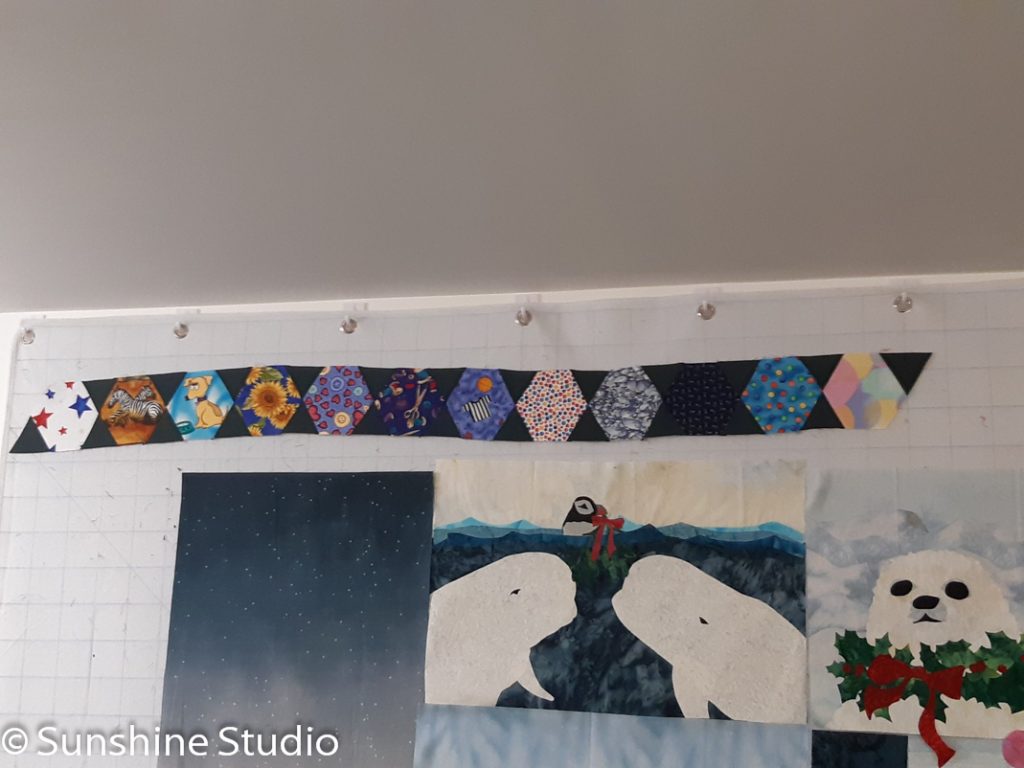 I have also been working on quilting client quilts some of which will be holiday gifts. One of which was a really cute chicken baby quilt made by Susan Teece. I LOVE it and it was so fun to quilt! Cute, cute, cute. I would love to make one for a baby in my life or just for me!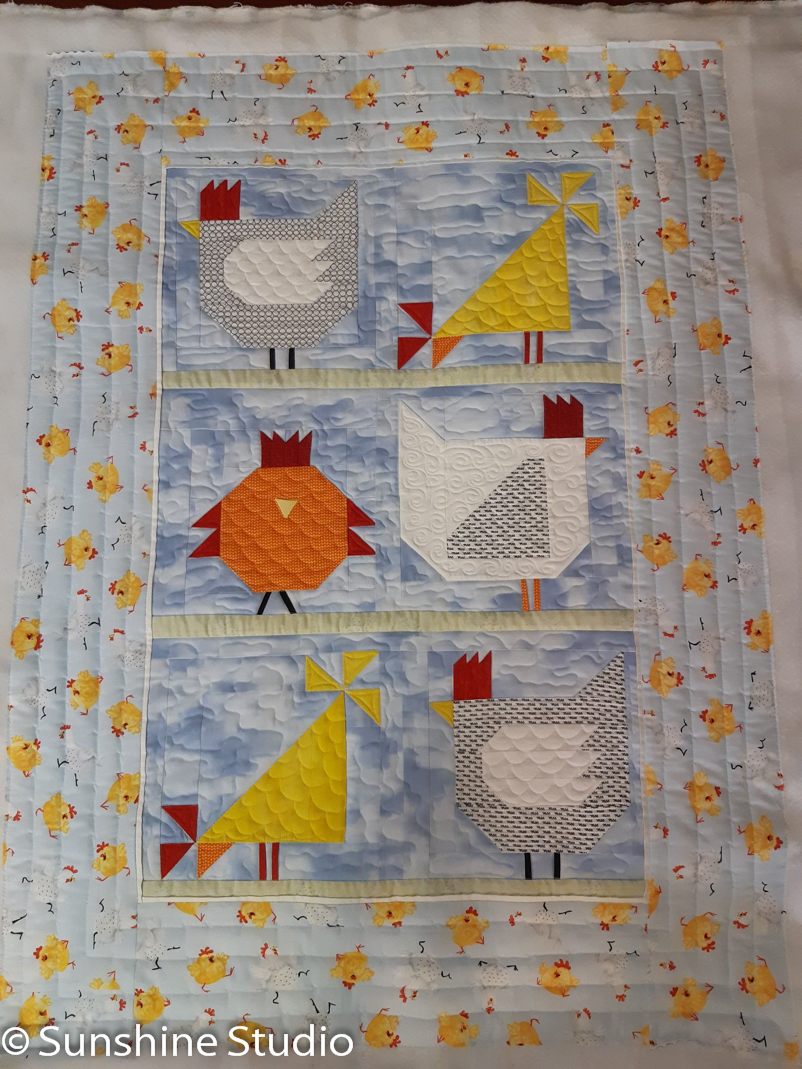 Hoodie Weather
So as mentioned above it is getting colder here although we still haven't got the rain we usually get. The flats out the back are usually flooded by now but they are still dry. Cocoa is spending his time closer to the baseboard heaters these days and we have to put a sweater on him for his walks.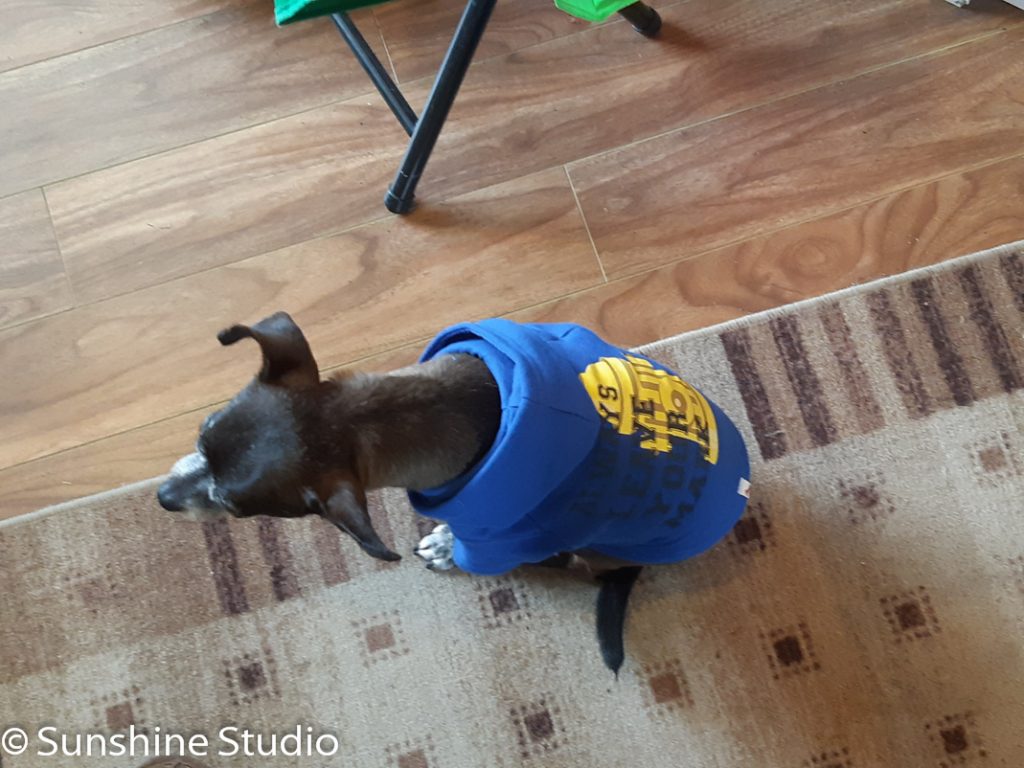 Not something he really likes but he dislikes getting cold more than wearing the jacket.
So that's about it for me.
What are you working on, let me know in the comments below! Also, check out my Instagram.