On Saturday, June 15, 2019, my oldest nephew got married. In Hope BC no less. Now for those of you reading this and don't know where Hope BC is, it is on the mainland and it is usually NOT a destination stop, more of a passing through to somewhere else kinda place. Kevin and I walked the downtown (main street) several times over (it is a very small town) It is a town that actually has quite a history as Kevin and I learned as we walked around. I had been there a couple of times before but usually only passing through. Once when starting on a camping trip pulling a trailer and a computer check engine light came on. Hope was the closest place to stop to see if we could get it repaired. They didn't have a Jeep dealer in town (they don't have much) but they did have a mechanic who was willing to call Jeep and have them walk him through the repair. He dropped everything else to help us too. I must say small towns are usually great for those types of things.
On Saturday morning they had a craft fair in the park which consisted of 10 vendors. It took us 20 minutes to walk through it, and then only because we stopped to talk to the vendors. It was a good way to spend a beautiful sunny warm morning though.
The Venue
The wedding was held at American Creek Lodge which was a little ways out of the town and up a logging road. A shuttle bus was arranged to pick guests up from several motel locations around the town and ferry us all up and back from the venue. I am so glad to, wouldn't have even wanted to attempt that road at night!
The day was beautiful, not too hot with a nice breeze and what a backdrop. The scenery was truly stunning. The ceremony was held outdoors with the bride and groom standing on a platform, (see yellow arrow) with the stunning view out if front of them. Unfortunately, I don't have any pics of that. Have to see if I can get some.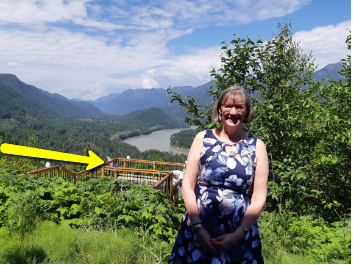 An Aside Note
I have an aside note story that some of you reading this would understand right away and some of you maybe never will and that's ok. My Dad passed away over 9 years ago now. He was really into trains! I mean totally into them, so much so that he had a model railroad in the basement. On road trips, if he saw a train going by (on smaller two-lane highways, not on freeways) he would stop the car, grab the camera and take tons of pictures of the train as it was going by. I had noticed trains snaking their way through the canyon below as we were waiting for the ceremony to start but they went by silently.
So, everyone is assembled, the bride and groom are at the alter and the person officiating was just about to start when a train whistle blew, and it blew again and again. No train whistle blew before the ceremony and none after. The timing was too perfect for it to have been a coincidence. I knew Dad was there and watching. Maybe you don't believe in such things, and that is ok you don't have to. My Mom and I both knew and that is all that matters.
Family
It's true, families tend to only gather for weddings and funerals. It's a shame really. I guess we all live such busy lives these days that these are the only times we make time for family especially the further apart we live. It was great to see some family members again, some that I haven't seen in over a year, and it was also bittersweet regarding the family members that couldn't make it such as my aunt and uncle who are getting older and facing some pretty difficult life challenges.
Family doesn't just consist of blood though. My sister Joyce and I grew up with a long-time friend Lora in our old neighbourhood. We consider her a part of the family and it was so good to spend time with her as well as with the cousins.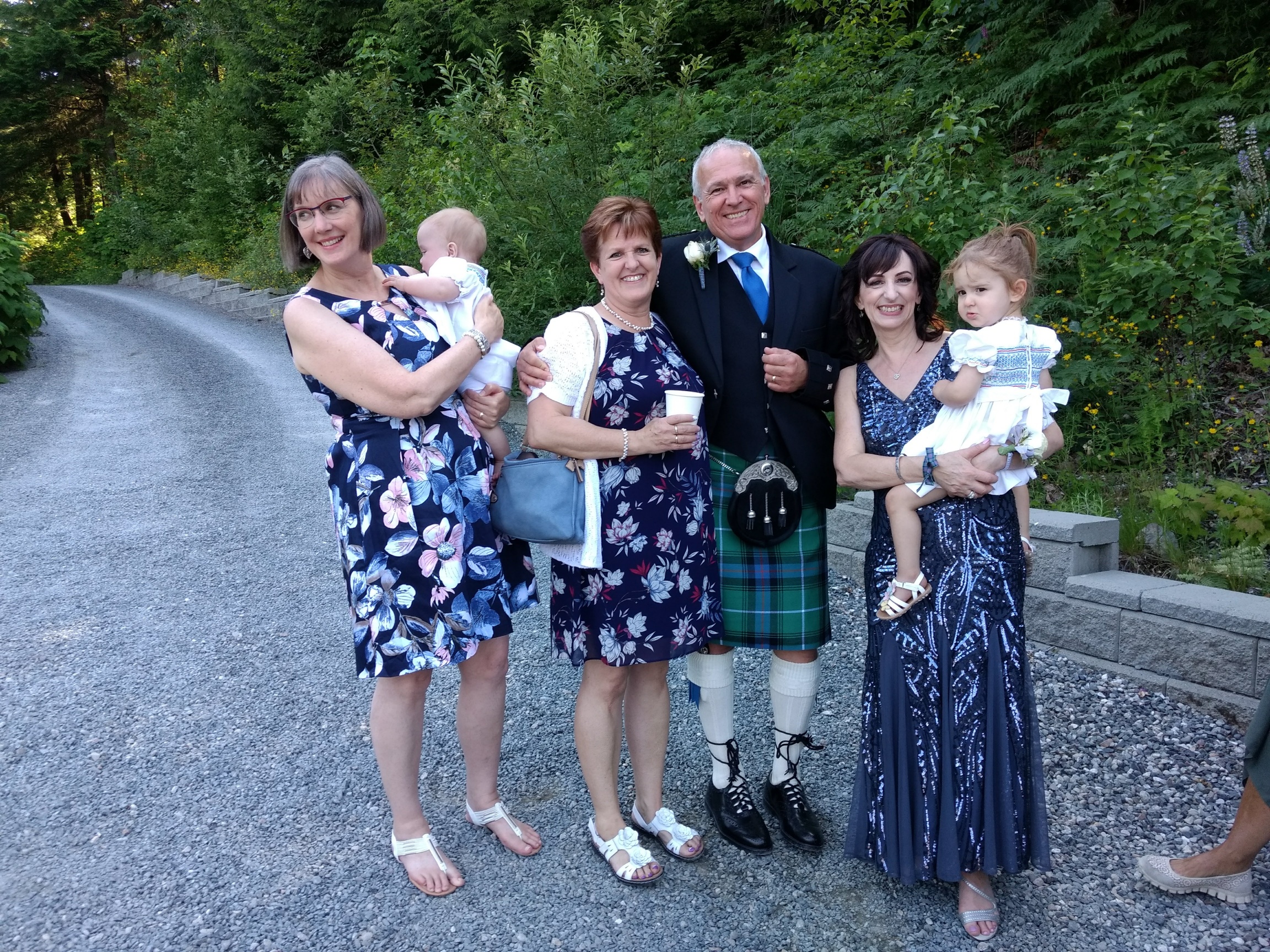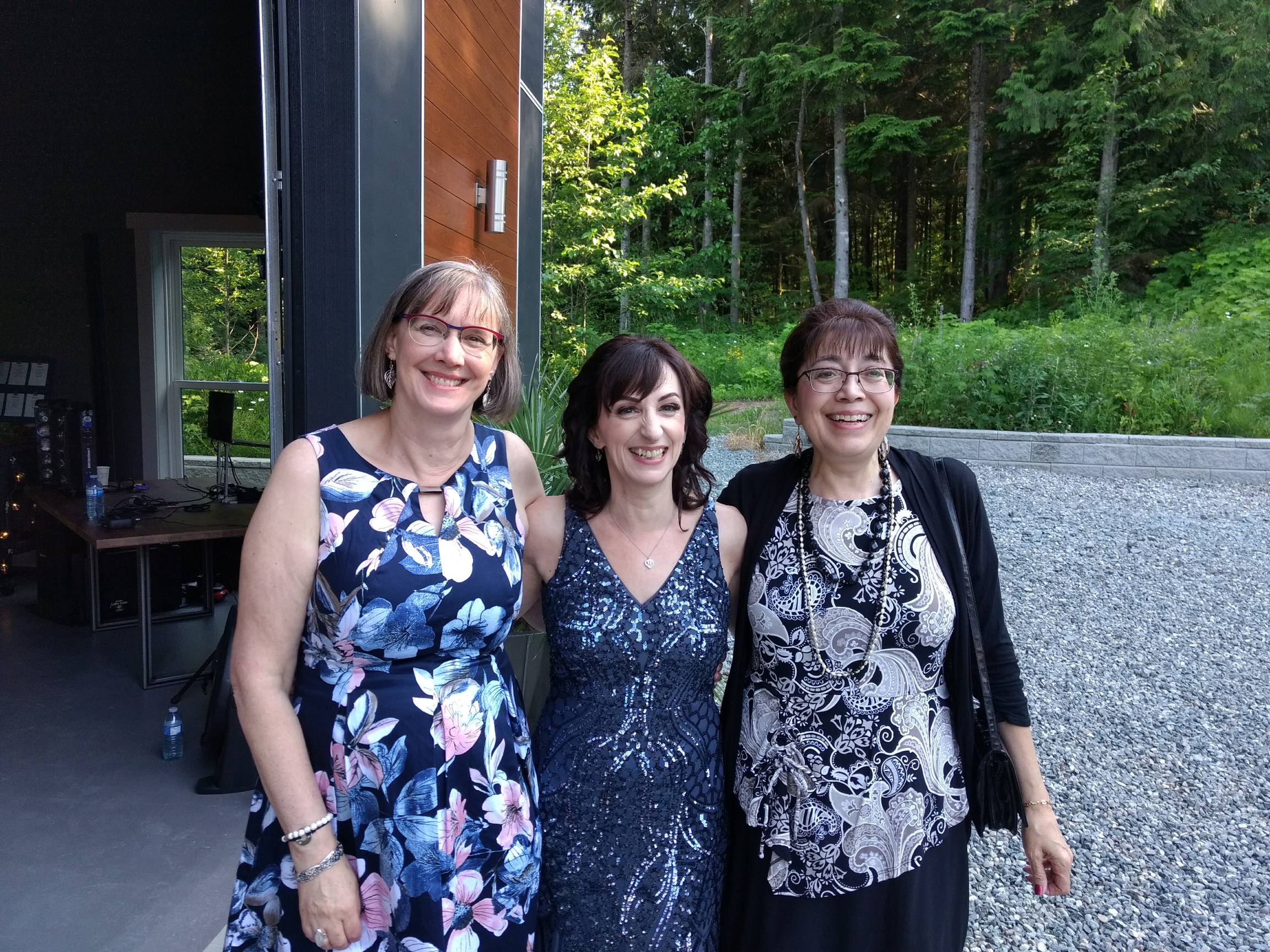 Smocking
When I was young my Mom smocked dresses and blouses for my sister and myself. I took up the hobby in the '80s but lost interest however I had kept a lot of the supplies. Mom decided she wanted to smock dresses for her great-grandchildren so both my two great-nieces got dresses as well as Kate's (the bride) little niece who was in the wedding party. These types of dresses look adorable and never really seem to go out of style. Mom did a fantastic job and the dresses all fit beautifully.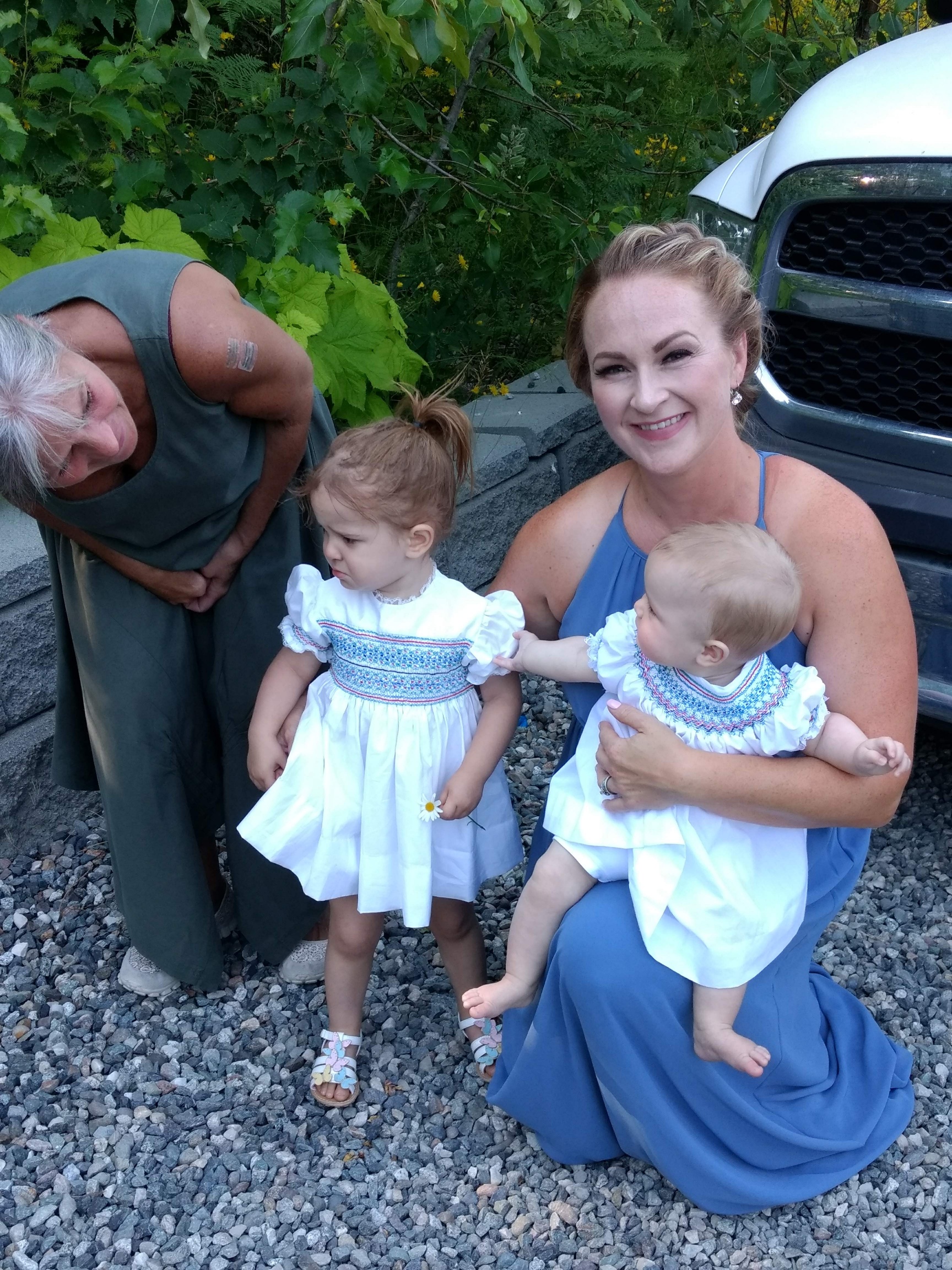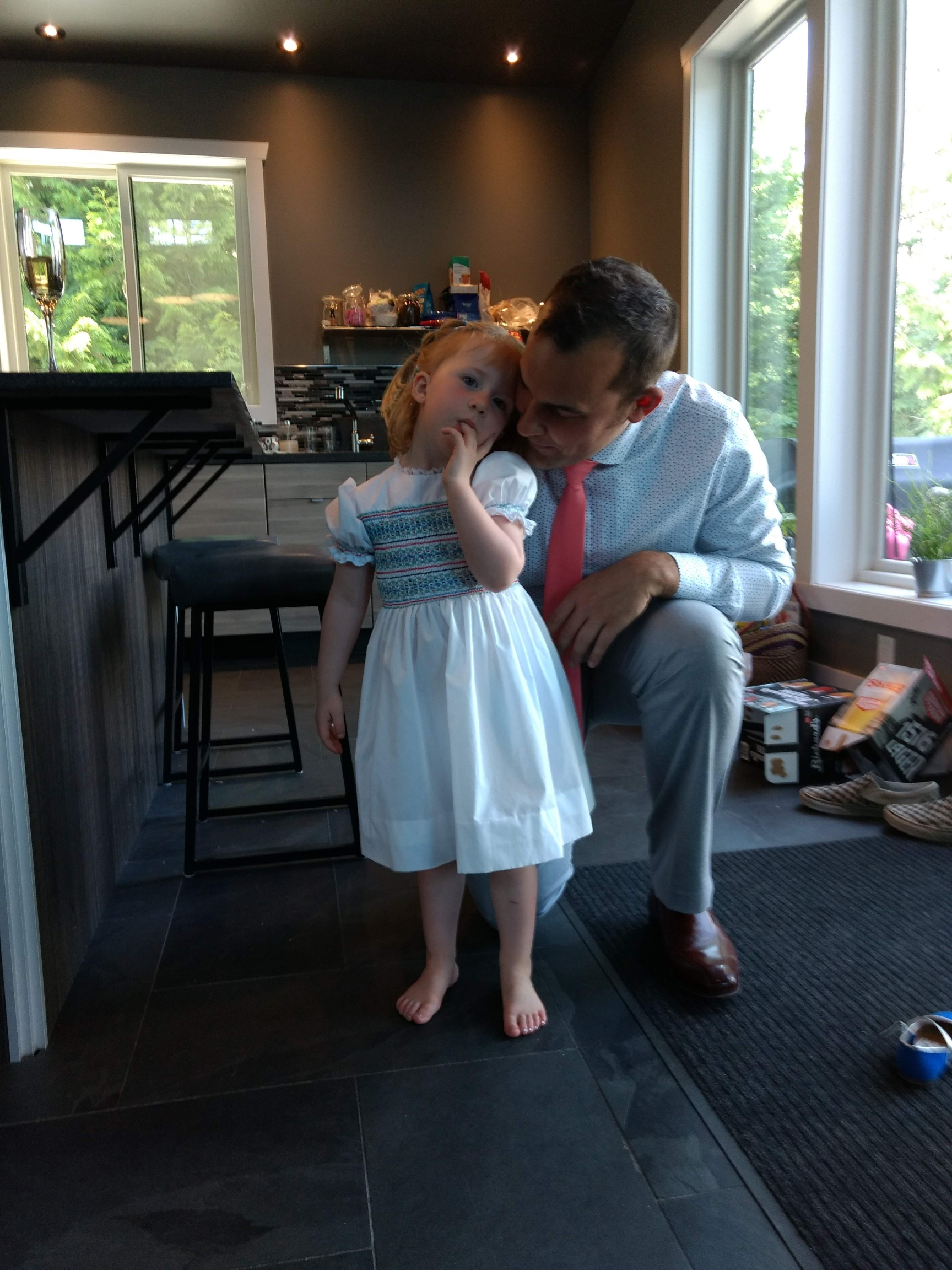 A Perfect Weekend
The next morning a lot of us met up for breakfast before departing, going on our separate ways. It was a beautiful weekend. The venue, mountain scenery, great weather and fantastic company all made for a perfect weekend wedding getaway.
Remember, to keep in touch with family and friends, make sure you see them more than just weddings and funerals.
Next up I will be documentation my Japan trip, so stay tuned.